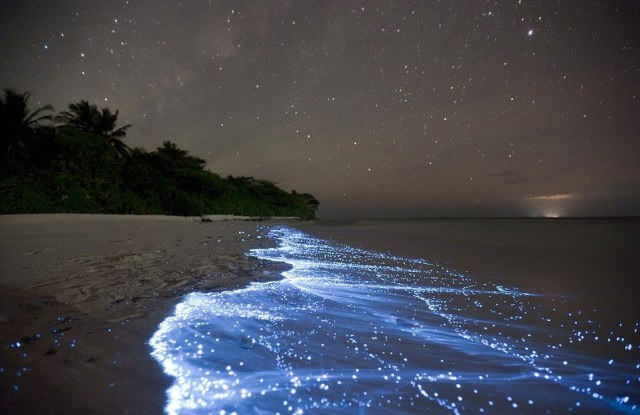 The world is full of wonderful and magnificent things. The Nature has got each and everything in her lap; and some are regarded as the most amazing and beautiful things. Even there are many natural beauties which will leave you amazed! Here is a list of 6 such amazing things whose existence is hard to believe:
6 Unbelievable Things Existing In Nature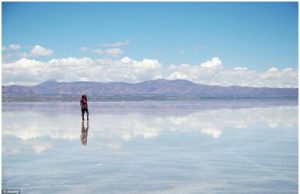 1. Reflective Salt Flats, Bolivia
The world's largest salt flat; Salar de Uyuni has an area of around 10,582 square kilometres. This mesmerising sight is a result of several prehistoric lakes which have been transformed into this salt flat. This mirrored wonderland reflects the sky in such a beautiful way that one even forgets which way is down and which way is up!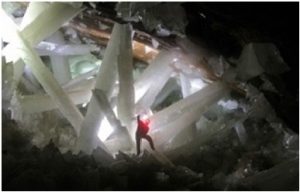 2. Giant Crystal Cave, Mexico
If you want to witness the World's largest crystal formations and that too naturally; then Mexico's Cave of Crystals is the place who should visit. These amazingly and incredibly sized crystals grew in this cave's perfect environment at a consistent temperature of 58° Celsius.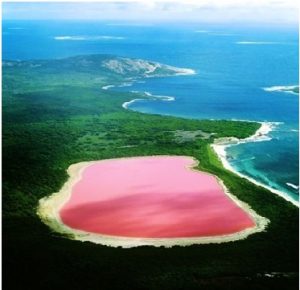 3. Pink Lake Hillier, Australia
One can think of blue, brown or even green colored lake; but I bet, no one would ever imagine a pink color lake! This unbelievable phenomenon can be easily witnessed in the Western Islands of Australia. It's neither the light effect nor something related to light trick. Scientists are still searching for its reason; but many believe that this phenomenon is due to the salty water of the lake, which is 10 times more salty than that of Ocean water!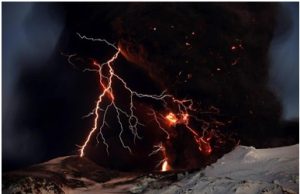 4. Volcanic Lightning, Iceland
Often termed as 'dirty thunderstorm' by scientists; this epic volcanic lightning can be seen in Iceland. This type of phenomenon occurs when the rock fragments are collided with the ice particles in a cloud, actually volcanic cloud!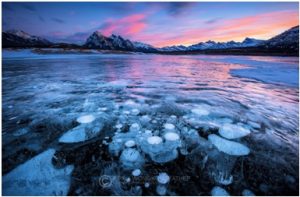 5. Frozen air bubbles in Abraham Lake, Canada
This rare and unusual phenomenon can be seen in Abraham Lake due to the presence of the methane gas under its frozen surface. The beautiful air bubbles are created when the lake freezes and melts and again freezes and melts; and the methane gas is trapped inside, trying to come upwards from the frozen lake.
6. Shimmering Shores of Vaadhoo, Maldives
This magnificent and glorious phenomenon occurs when the tiny marine microbes, known as the phytoplankton washes up on the sand. These microbes possess the ability known as the bio-luminescence; allowing them to glow in order to defend themselves from the attacks of the predators. When the waves ripple these microbes to shore; they glow and create stars in the Ocean!
Also, there are spider cocooned trees in Pakistan; which appears to be the ghost trees due to the presence of millions of spiders! All these amazing wonders of Nature must be witnessed by each and every person once in his/her lifetime.
Image Source: Image1, Image2, Image3, Image4, Image5, Image6