From childhood till now, we all tried and tasted almost all types of Indian pickles. Pickles complete every meal we had. In India, it is common to find in every house a jar of pickle kept under sunlight. But the art of pickle making at home is slowly fading away because of the mass production of it and its availability in every general stores. However, the readymade pickles cannot match up to the rustic tastes of the homemade ones. Some pickles that everyone likes are summed up below: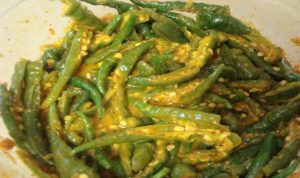 Green Chili Pickle: Earlier this pickle was found only in Rajasthan. It is commonly used as a condiment. It is prepared by cutting green chilies length-wise along with some flavoring agents like dried mango powder, lemon juice and fenugreek. It is Rajasthan's specialty.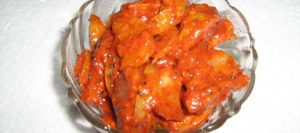 Amla Pickle: It is very popular in South Asia and India. It is prepared by pressure cooking the Indian gooseberries. Then the mustard seeds are tempered in oil and the gooseberries are added up with all the ingredients. It can be used for about 15 days.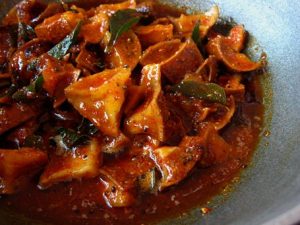 Mango Pickle: It is also very popular in South Asia and India. It is prepared using special variety of mangoes that can remain crisp for a long time. It has a very sour taste.
Lemon Pickle: It is all time favorite pickle, as it is available in all seasons. Lemon pickle can be made in various variants depending upon the taste we like to have. The combination of lemon pickle with curd rice is the most suitable one to have in summers.

Mixed Vegetable Pickle: This pickle is very popular as it less spicy, but delicious. It is prepared from vegetables like cauliflower, carrot, radish, green chili, turnip and spices like ginger, garlic and peppers. Winter season is good for making this pickle, as fresh vegetables are easily available. The combination of mixed pickle with roti/paratha along with curd rice is awesome to have.
Onion Pickle: This is not a common pickle because of the onion prices which go up and down several times in a year. But when the onions are cheap and available in abundance, the pickle is prepared by cutting onions into pieces with salt spread over it. After a day, excess water is drained and the onions are marinated with spices for 4-5 days. It suits well with rice or chapatti or idly.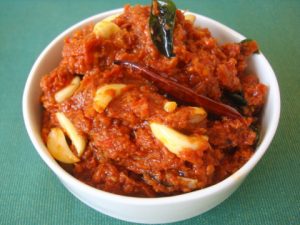 Garlic Pickle: It is prepared by mixing garlic pods, mustard seeds and jaggery with salt. This pickle can rejuvenate your taste buds.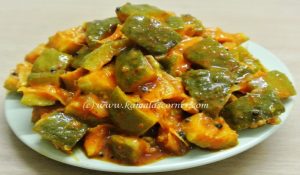 Narthangai Dry Pickle: This pickle is common in Brahmans as it a must for them to have. It is not only used as a pickle but also for medicinal purpose like a cure for digestive problems.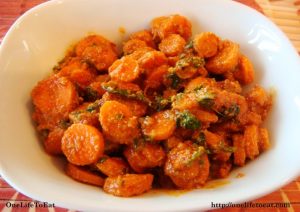 Carrot Pickle: It is prepared by dicing carrots and adding green chili peppers along with ginger.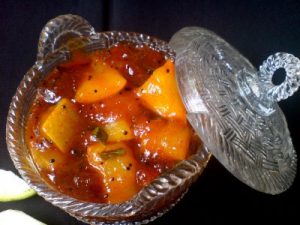 Sweet Mango Pickle: This pickle is very popular in India and kids just love to have this. It is prepared by cutting mangoes into pieces and sugar syrup over it along with other ingredients and keeping it sealed in a jar under the sun till mangoes become soft.
Indian Pickles bring spice to our life as well as to foods as it makes a tasteless thing a spicy one. So one should always try to have some of these pickles whenever they can, at least once.
Image Source: Image 1 Image 2 Image 3 Image 4 Image 5 Image 6 Image 7 Image 8 Image 9 Image 10