Before we start a day's work, breakfast is the first and the most important meal that we take. The word 'Breakfast' literally means breaking the fasting period of the previous night. These days, breakfast is a meal that is often ignored by people, due to their hectic work schedule and time crunch.
Let's not do this, as breakfast is the most important meal of the day. Below are the 10 breakfast recipes, which can be made easily and quickly, some in just 15 mins.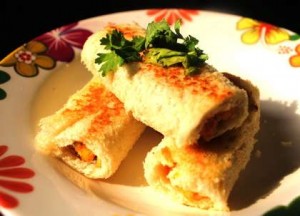 1. Paneer Bread Rolls
Paneer Bread Rolls are possibly the easiest and quickest breakfast you can make with some bread slices and cottage cheese filling. This is an extremely healthy breakfast option, where bread is high is rich in carbohydrate and paneer is high in protein combine perfectly to make it a wholesome option. Extremely quick to make and you can even experiment with the filling as per your choice.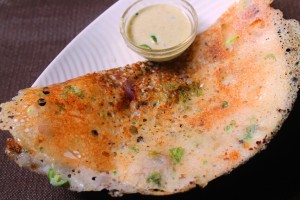 2. Instant Rava Dosa
Rava dosa is one of the very popular South Indian Breakfast which is easy and quick to make. It is an immediate recipe and needs no prior preparation. It is very tasty, crispy.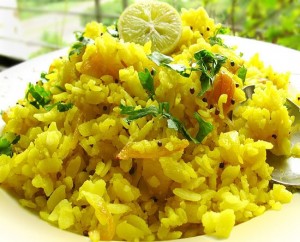 3. Batata Poha
Batata Poha is a wholesome and tasty breakfast dish which is simple to make in a very short time. Together with potatoes and onions act as a soft and moist, break to the chewy Poha, while the tempering of ginger-chili paste and lemon juice enhance the flavor. It tastes best when hot and fresh. It can also be carried in the snack box.

4. Pongal
Pongal is the very popular, simple and wholesome breakfast recipe. It's a combination of rice and dal. Simply add some seasoning to make the dish simple divine.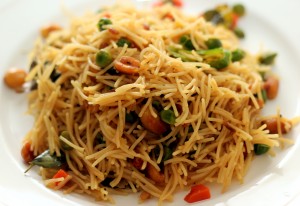 5. Vermicelli Pulav
Vermicelli Pulav or seviyan Pulav is another popular South Indian breakfast recipe. It's a combination of the Vermicelli with veggies, very simply spiced and extremely healthy. It can be prepared in no time.
6. Rava Upma
Rava/ Suji Upma is a renowned breakfast in India. It is nutritious, tasty and very easy to make at home in very limited time. It is a combination of ghee with many healthy veggies and Suji along with well-balanced spices, it is just the right breakfast to start your day.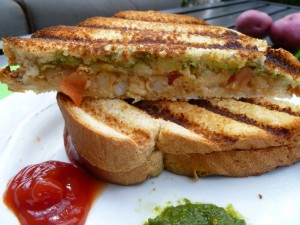 7. Aloo Mattar Sandwich
Aloo-Matar or potato and peas stuffed sandwich is an all-time favorite breakfast recipe for many North Indian families; especially kids. It's the perfect food to take on weekends.
8. Aloo Paratha
Parathas are also a famous breakfast option among North Indian families. It's a whole-wheat flat bread stuffed with spicy Aloo filling. Taste best when served hot with a dash of butter and curd.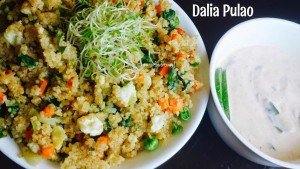 9. Cracked Wheat Pulav
Cracked Wheat Pulav or Daliya Pulav is a nutritive and healthy way to start your day. It's rich in fiber, which keeps you full until your next meal.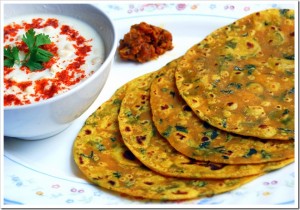 10. Methi Thepla
Made with fresh fenugreek leaves, Methi Thepla are flat whole wheat flour and gram flour bread which can be served any time in the day. The Theplas are light as well as healthy and requires no prior preparation so very easy to make. These taste the best when served hot with pickle.
These are some of the easiest recipes that can be made quickly. The best part is, all these breakfast options are healthy and tasty.
Image Sources : Image 1, Image 2, Image 3, Image 4, Image 5, Image 6, Image 7, Image 8, Image 9, Image 10, Featured Image .