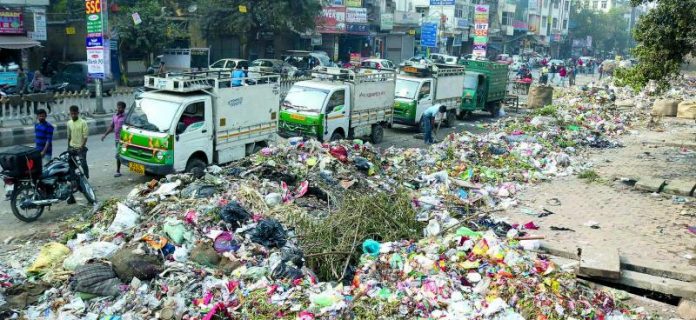 The tragedy of the Morbi bridge collapse over Machchhu riven in Gujarat leading to the deaths of more than 150 innocents is a symptomatic phenomenon surrounding Indian urban local bodies. The political control exercised by the elected representatives whilst forming the state governments has not worked out in the desired manner.  The political class doesn't wish to let go of an opportunity to extend patronage, payouts, and power to consolidate the assiduously built vote banks.  Indeed, accountability to ensure quality civil works on the ground gets compromised invariably.  No wonder, the country is witness to several instances of shoddy work resulting in the loss of precious lives.  The present tragedy should act as an eye-opener for the political class.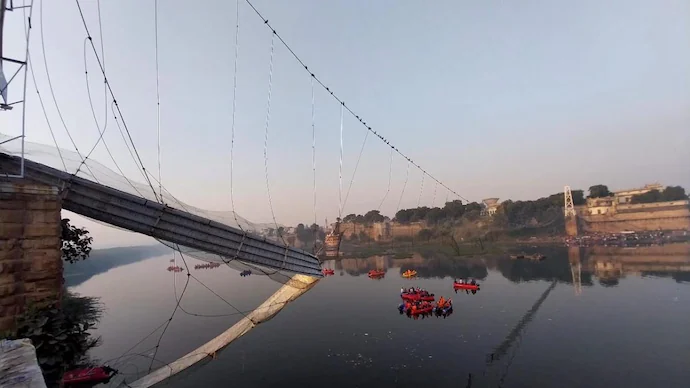 PC: Gopi Maniar Ghanghar
As such, accountability needs to be fixed for the collapse of a century-old suspension bridge in Morbi. The local police have filed an FIR and detained people in connection with the incident.  Based on the reports as well as what's been admitted by local municipal officials, it's apparent that there was a gross administrative failure as the bridge was thrown open to pedestrians without a formal fitness clearance after being closed for months to carry out repairs.  The accident also mirrors a crisis at the heart of India's urban governance.  Across the country, there are a series of fatalities because of the poor state of urban institutions that oversee governance.  The problem begins with a dispute over the size of the urban population.  Why so?
Because the size influences the political importance and attendant flow of resources. Way back in 2010,  a world Bank agglomeration index estimated that 55% of India's population lives in areas with urban-like features.  The estimate far exceeds the Union Government's estimate as the census sets a high threshold to categorise an area urban.  We know about the reality as India increasingly lives in towns, not villages.  The Constitution's 74th amendment enacted three decades ago aimed to transfer urban planning from states to elected urban local governments.  In practice, it hasn't quite worked that way as state governments are unwilling to let go of control over the urban infrastructure, a source of patronage and payoffs.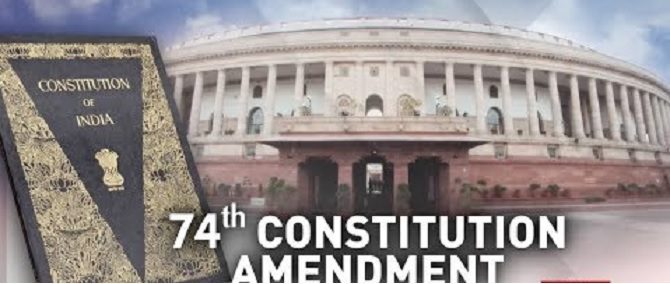 PC: Sansad TV
Look not far than the greater Bengaluru metropolitan area sharing responsibilities with state government agencies headed by bureaucrats who report to the political executive. It leads to multiple chains of command, a lack of accountability, and corruption. This pattern gets repeated across states, which shows up in the form of urban decay.  Yes, fitness certificates in India have a dubious reputation for being vehicles of extraction. Even as accountability is fixed for the tragedy at Morbi, state governments need to begin the process of empowering elected leadership of urban local bodies.  Of course, change will come when voters demand accountability from empowered urban bodies, not state governments with conflicts of interest.