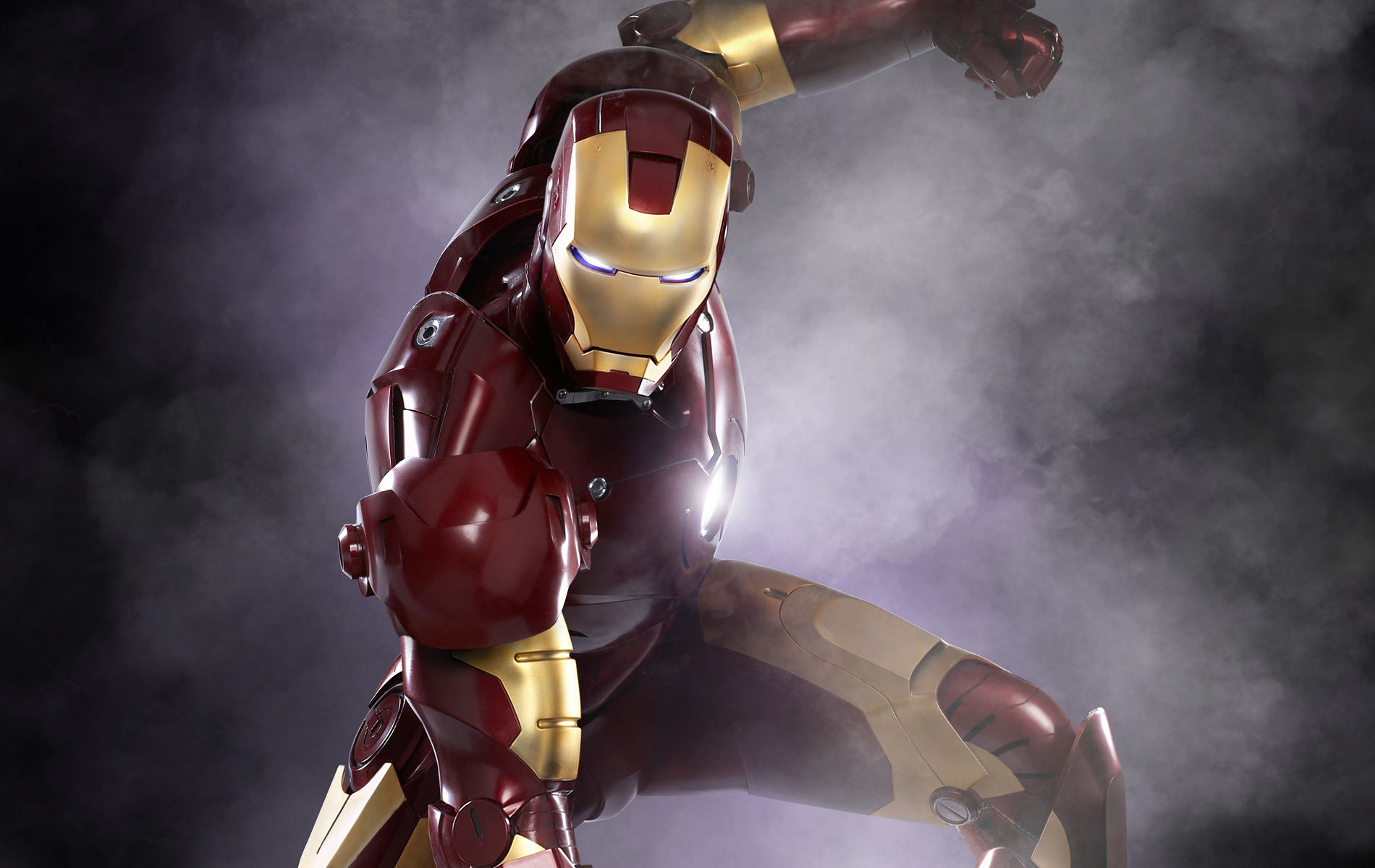 Movies have always triggered our wild imagination. We dream of being one of the characters from the movies we love. Mostly, we dream of becoming like it's leading hero or the heroine. But, what fascinates us the most are the Superhero movies. Girls are often found to be ogling at the hunky, smart and dashing superheroes shown in the movies. And the guys on the other hand, secretly dream of becoming one. Here are 7 greatest superhero movies of all times that have been engraved in our minds forever.
Iron Man
Iron Man is an American Superhero film starring Robert Downey Jr. as Iron Man, and co-actors are Terrence Howard (Lt. Colonel James Rhodes), Jeff Bridges (Obadiah Stane), Shaun Toub (Yinsen) and Gwyneth Paltrow (Pepper Potts). In this movie, Tony Stark (Robert Downey Jr.) is an industrialist and a genius of technologies who, after being kidnapped by terrorists decides to make an advanced suit, which is resistant to everything in this world which he can use to save the world from terrors and attacks. This is how Iron Man came in. Iron Man 2 and Iron Man 3 have already been released and most probably Iron Man 4 will soon hit the theaters.
Spider Man
Spider Man is also an American Superhero film starring Tobey Maguire as Peter Parker, Kirsten Dunst as Mary Jane, Willem Dafoe as Norman Osborn (Green Goblin) and James Franco as Harry Osborn. Peter Parker is a high school student which on visit to a Genetics Laboratory gets bitten by a genetically engineered Super Spider. After that, changes occur in his body and he finds himself strong, fit and a confident person and also discovers that he can climb walls at ease and produce webs like spiders and this is how he turns himself into a Spider Man. Spider Man 2 and Spider Man 3 have already been released and now the new series has started with new actors and its first two installments have already been released as "The Amazing Spider Man" and "The Amazing Spider Man 2" and will soon third party hit the theaters.
Superman
Superman series have been coming from ages, but Superman series was restarted and first instalment to this new modern series was "Man Of Steel" by Christopher Nolan and its next part "Batman Vs Superman" will come in 2016 and "Justin League" in 2017. This movie is about how people from outside our Earth came to live and survive here and after sometimes a baby who was sent from the other planet to Earth, when he becomes young, discover himself to be very powerful than any human beings on Earth and he then decides to use his powers to save people from dangers.
Batman
Batman series is also coming from ages and this series was also restarted and "Batman Begins" by Christopher Nolan was its first part. This movie is about a boy, Bruce Bane, who, after his parents being killed, travels Far East and there he get himself trained by Henri Ducard and Ra's Al Ghul in how to fight evil. After this he returns to Gotham City to wipe out evil by using the skills which he got from his training. Bruce adopts the image of a bat to strike fear into his opponents and this is how he got the name "Batman". "The Dark Knight" and "The Dark Knight Rises" is the continuation of this series.
X-Men
This series is about children who were born with a unique genetic mutation which at puberty manifested itself in extraordinary powers. These children are not accepted by the society because of their different appearance or behavior or powers which they possess. Then they are taken by Professor Xavier under a school where he trains these kinds of children. Since then they get trained and fight the world from the evils with their powers.
The Avengers
The Avengers, stars like Iron Man (Robert Downey Jr.), Captain America (Chris Evans), Hulk (Mark Ruffalo), Thor (Chris Hemsworth), Black Widow (Scarlett Johnson), Haweye (Jeremy Renner) Loki (Tom Hiddleston) are there to make this movie on of wonder. In this film, Nick Fury, director of S.H.I.E.L.D recruits them all to form a team against the evil and to fight to save the Earth and protect it as long as they are alive. Recently, his sequel "The Avenger: Age Of Ultron" was released and has got tremendous response from all over the world.
Captain America
This movie is about a man Steve Rogers, who looks so thin and weak, but after the experiment on him, made him a powerful man and since then starts serving the nations to save the people from the dangers. This is how Steve Rogers, character played by Chris Evans, came to know as "Captain America". "Captain America: The Winter Soldier" was its sequel, which was loved by everyone and was a great movie and soon its third part "Captain America: Civil War" will be released to hit the theaters again with its action sequences.
Apart from these movies; there have been several superhero movies that got released so far. However, the above superheroes will always stay in our hearts.
Image Source: Image 1 Image 2  Image 3 Image 4 Image 5 Image 6 Image 7 Featured Image