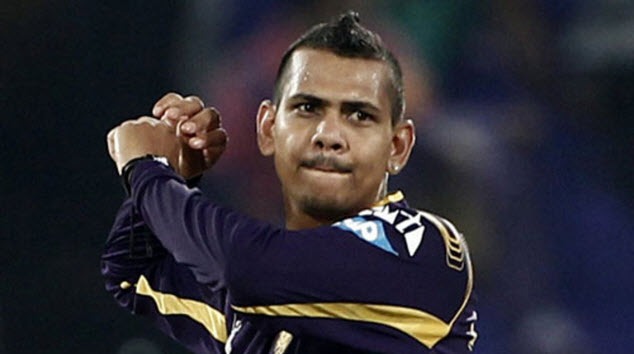 Offlate, ICC has adopted a strict approach towards controlling illegal bowling action and banned several bowlers from bowling. The latest in the list is the West Indian off spinner.
Sunil Narine the number one ODI and T20 spinner in the World has been banned from bowling in International Cricket with immediate effect. The spinner has been suspended by World Cricket body, ICC who came out with an announcement saying that the spinner's bowling action was tested in an independent assessment where the action was to be illegal as his elbow extends beyond the maximum limit of 15 degrees.
The test was carried out at the ICC's accredited testing centre in Loughborough University on Tuesday 17 November.
Sunil Narine is not banned for the first time
Cricket Governing body, ICC, issued a statement saying,
"In accordance with Article 6.1 of the regulations, Narine's international suspension will also be recognised and enforced by all National Cricket Federations within domestic cricket events played in their own jurisdiction, save that, with the consent of the West Indies Cricket Board, Narine may be able to play in domestic cricket events played under the auspices of the West Indies Cricket Board."
Though Narine suspension comes as a big blow to Comilla Victorians, the franchise whom he is currently representing in Bangladesh Premier League, the suspenson isn't something new for the West Indian spinner. Sunil has been in the ICC's radar since last 2 years.
Last detected during last Srilanka series
Narine's action was reported to the ICC earlier this month during the ODI series against Sri Lanka, a series which marked his return to international cricket after more than a year. He was reported in the third ODI in Pallekele.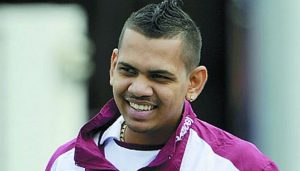 Earlier this year, the West Indian was banned on 28 April 2015 from bowling off-spinners in the IPL. However, the Off Spinner underwent fresh tests immediately and was cleared to bowl all his deliveries expect the offbreak, which was deemed illegal. On April 29, Narine underwent a retest on his offbreak, which was banned by the BCCI, and was cleared on the evening of May 6.
In 2014 also, during the Champions League Twenty20, Narine was barred from bowling for Kolkata Knight Riders in the Champions League T20 final on Saturday after being reported for a suspect action. He was reported by the umpires after Umpires spotted several of his deliveries as illegal during the semi-final against Hobart Hurricanes, which Knight Riders won by seven wickets. He was also been reported during their final group match, against Dolphins, when the umpires questioned his quicker delivery.