A classy smoky eyes makeup is the key to the fascinating and sultry look. It is one of the most admired and classy makeup looks from the Golden Era. Even it is supposed to be a perfect eye look for a date or a special evening. So, here is a list of 6 things you should keep in mind in order to achieve perfect smoky eye makeup:
Things to consider for achieving perfect smoky eyes makeup!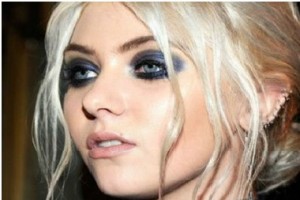 1. Smoky eyes v/s Raccoon eyes!
Smoky eye makeup is not about black eye shadow. Just make sure that you're not applying a thick layer of kohl or too much of black eye shadow on your lower lash line and also tear line. Learn to distinguish between smoky and raccoon eyes.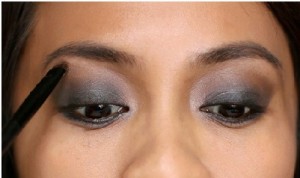 2. Appropriately highlighting around eyes!
Just as concealer or foundations are important during face makeup; in the same way, highlighting is also very important in eye makeup. But it is also a salient step during eye makeup so as to identify where and how much highlighting is needed.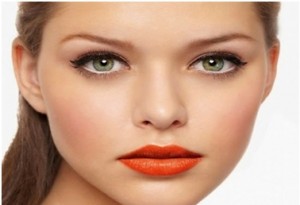 3. Apply white eyeliner on waterline!
There is no rule as such that smoky eyes means only black. And, when you wear smoky eyes, the eyes seem to look a little smaller. So, applying white eyeliner on waterline and then highlighting waterline with white kohl is actually good to make your eyes look bigger and more graceful.
4. Variation, a much needed thing!
It's a pretty obvious thing that the same looking smoky eyes does not go well everywhere. So, variation is a much needed thing in this case, as you cannot apply the same makeup every time. Just varying little things will surely make you look more gorgeous and pretty all the time.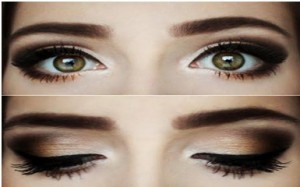 5. Don't try to be too matchy!
Almost all commendable smoky eye looks are usually created with light or neutral shaded lips; as dark lips don't just go great with this stunning look. Furthermore, the application of blush and bronzers should also be maintained.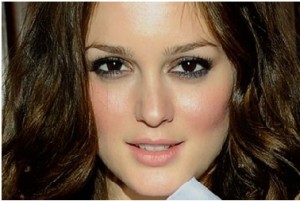 6. The last and final step, 'The Finishing Step!'
When you are done with the eyes during wearing smoky eyes; just dab a small amount of rosy blush that suits you the most. And, this light stroke of blush will match perfectly with your dark infused eyes.
Girls really love the way hues of dark shades are infused to eye makeup for giving a winsome touch to their personality!
Image Source: Image1, Image2, Image3, Image4, Image5, Image6, Featured