Go for convenience, accessibility, and selection. Those are the perks of Dallas's best malls and shopping centers. You can get in and out quickly and see a ton of things. Loads of local shopping options include high-brow and low-brow stores, along with food offerings should you need a drink or a bite along the way. No matter what you're in the market for, what kind of budget you're working with, etc., Dallas has it all.
Northpark center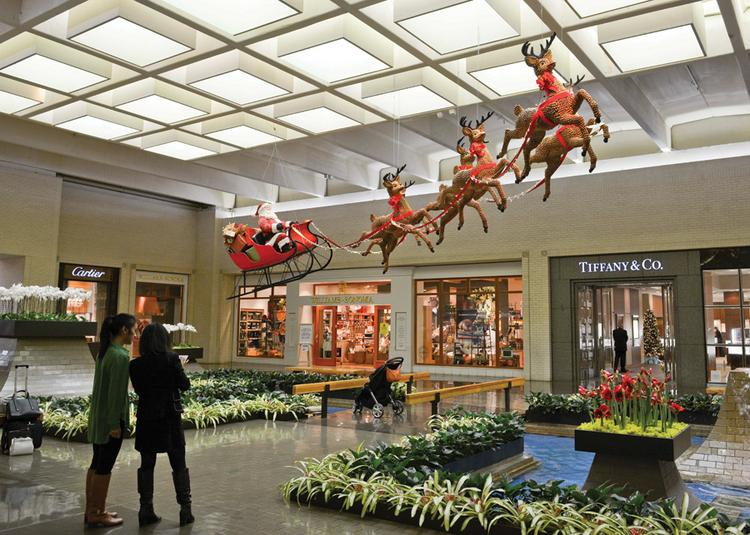 NorthPark Center is more than a shopping mall. It's the go-to destination for Dallas socialites and a contemporary art museum to boot! That's why it continues to be one of the most popular malls in Dallas, Texas.
Highland park village
A shopping center with an unusual amount of history, Highland Park Village opened in 1931. It was the first collection of shops of its kind in the nation and has served as the model for many to come.
The shops at park lane
Situated across I-75 from NorthPark Center, The Shops at Park Lane features a wide variety of stores and restaurants. Health-conscious visitors will enjoy checking out the huge Whole Foods grocery store, one of the featured shops.
Galleria
One of the most popular malls in Dallas, TX, this upscale shopping mecca offers restaurants, clothiers, gift shops and an ice skating rink. From Old Navy to Gucci, there is something for everyone's tastes.
Allen premium outlets, a simon center
Located in the northern suburb of Allen, the Allen Premium Outlets is one of the best shopping spots in the Dallas-Ft. Worth metroplex. Dallas visitors only need to make a short drive to get great deals on all types of items!