The entire country is so deeply disturbed and distracted with the COVID-19 pandemic that the focus has remained in fighting the menace alone foregoing many of the other equally pressing issues requiring greater attention. Indisputably, one of the most critical building blocks of a nation is the education sector that is entrusted with the responsibility of metamorphosing nascent and raw intelligence into a well-defined unit.
PC: franchise India
As public schools in our nation continued to lag vis-à-vis ever-evolving private schools which were not only found to be competitive but also offered cutting edge contemporary teaching materials and aids to transform the face of education in the country. Therefore, chasm continued to widen between public and private schools affecting the quality of the education being imparted the two extremes.
Affordable people greatly gravitated towards private schools and those identified with the lower strata of the society were reliant on public schools grossly lacking in infrastructure, competence and quality as compared to the former. To bridge the gap, the Government introduced RTE (Right To Education) Act in 2009 that earmarked 25% of seats in private schools for the economically weaker sections of the society.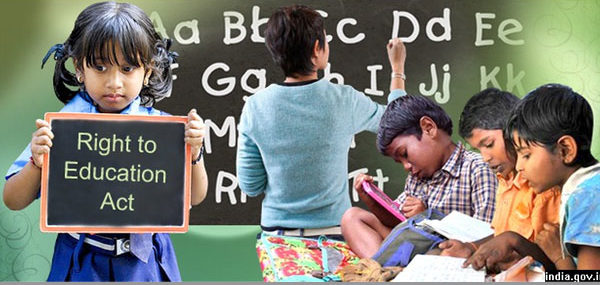 PC: Oneindia
The Act mandates free and compulsory education for students in the age group of 6 to 14 from Grades 1 to 8 under the quota in aided and unaided private schools as well. Though the intention behind the act deserves appreciation but lack of forethought as to what happens when a student completes Grade 8 was not well thought out nor addressed satisfactorily. This aspect has come to hurt now.
There are an estimated 43,000 students who will be completing their RTE journey this academic year having completed Grade 8 successfully and are left gazing at bleak future unaware as to what is in store for them. Having foregone fees thus far, private schools are within their rights to seek full fees for Grade 9 students who wish to continue.  Mind you, fees may be in the range of Rupees 50 thousand or so to even upwards of lakhs depending on the positioning and reputation of the school.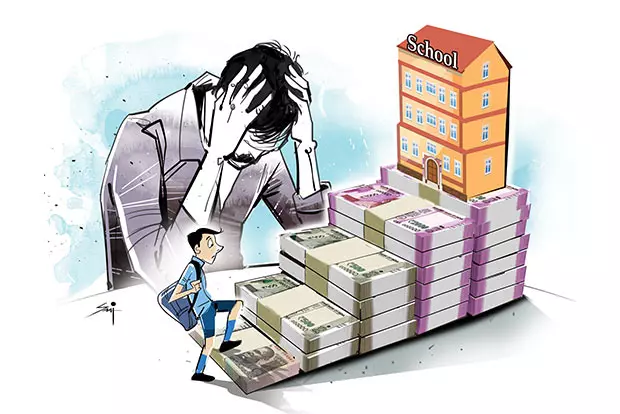 PC: DTNext
No guessing as many parents are incapable of meeting the fee structure thereby upsetting the future of high school students used to pedagogical studying in a particular manner all these years unlike found in government schools. Thus, parents of RTE students find themselves between a rock and a hard place having left with either of the option of continuing in private schools paying hefty fees or pulling them out altogether.
Implications are extremely severe on all those intelligent students at such a crucial stage of learning. The Government should consider extending the quota to Grades 9 and 10 as well as the future of 43,000 students is at stake.