As the unquantifiable amount of precious water has flown under the bridge, precious lives and livelihood too has gone down the drain over the last six months or so owing to global pandemic wrought havoc triggered by a novel coronavirus. Global economy has nosedived to pitiable depths is an understatement as stories of misery, hunger, despondency and helplessness keeps pouring from all corners.  Recovering from the disastrous consequences any time sooner appears distant.
Nonetheless, there must be probed to fix accountability as to where and how the zoonotic pathogen originated to slip out discreetly causing monumental loss to lives and properties upsetting the balance of many countries' stable functionalities. Unfortunately, entrusted with the responsibility of maintaining global health though in an advisory capacity, the World Health Organization (WHO) has glaringly failed to live up to its stated objectives in the instant case.
PC: state news
Every report and theories circulating suggests China's role in delaying/suppressing the information about the pandemic which points at originating from Wuhan, whether through the wet animal market or leaked Virology Institute is still a matter of conjecture. A growing number of countries led by the USA and Australia amongst the lot are vehemently demanding probe into the role of China's highhandedness in the entire episode. And rightly so!
Presently, the 73rd World Health Assembly – the decision-making body of WHO – is underway via teleconferencing and as expected, the international response to the Covid-19 pandemic is finally taking center stage. Amidst dilly-dallying seen over the last couple of months, the WHA is finally taking up a motion with a backing of more than 120 countries that calls for a "stepwise process of impartial, independent and comprehensive evaluation" of WHO coordinated international response to the virulent virus.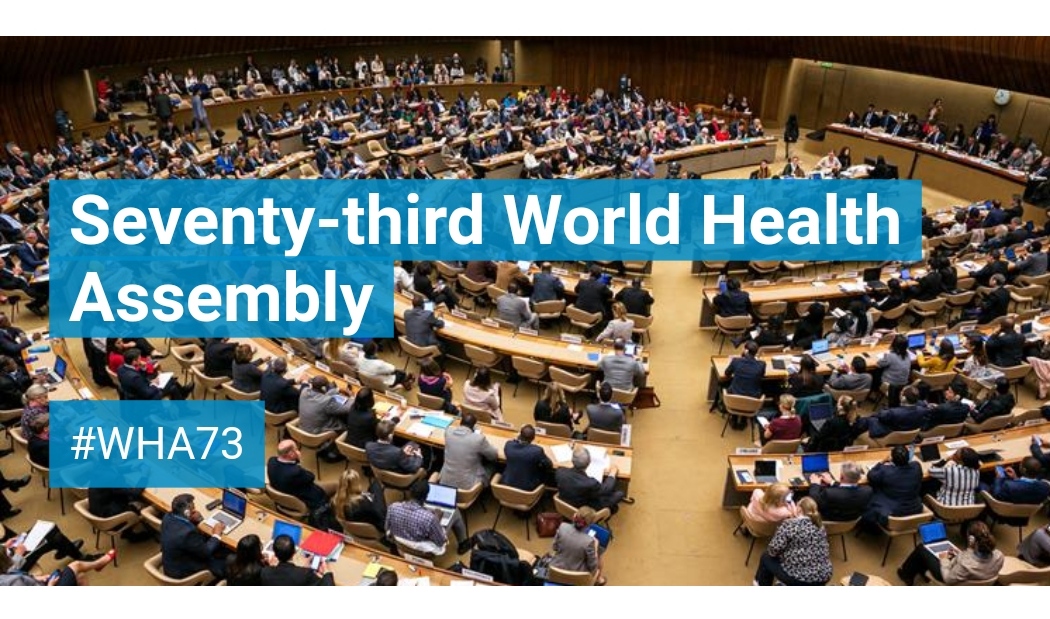 PC: people's health movement
The above response comes amidst growing bullying tactics of China blatantly making efforts to scuttle any mention of impartial probe. Arm-twisting measures are already visible to global watchers as China openly threatening Australia with trade repercussions for initiating international support for an investigation.  China has in fact suspended beef imports from four major Australian suppliers as a warning. Thankfully, the WHA move appears to have left China with no choice but to go along with it.
Time is also ripe indeed to transform mostly advisory WHO into a stronger entity endowed with reformed teeth to essay dynamic role in preempting potential global health threats. Nitti-gritty of teething the organization with real power-play is left to the machinations of countries led by the developed nations by amending WHO constitution as required and within the defined parameters. It cannot continue to remain a soft adviser any longer.