The latest buzz in the internet is about Netflix, now since it has recently in India; many do not know what exactly Netflix is! Well to be short and precise it is the world's top video streaming service which allows its users to watch content virtually on almost every streaming device. It ranges from Playstation to Smart/Apple TV.
After reading the paragraph above, you must have a lot of questions about is this service free or not, will there be enough Indian content and similar queries. In this article I will you details about Netflix in India.
How does Netflix in India work?
There's absolutely nothing to be ashamed of if you do not much about Netflix, as because we Indians have never been exposed to such a thing before this. So let's see how does Netflix in India actually work: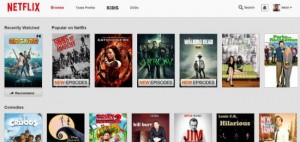 1. Netflix Pricing In India
Netflix pricing has been kept very similar to its primary market that is situated in the USA. The users will have to pay Rs.500 to watch movies/shows on a single screen at one time. If they want to access two simultaneous screens at one time, then the pricing is at Rs.650. Similarly, you have to pay 800 for four simultaneous screens. The first month is free for all users.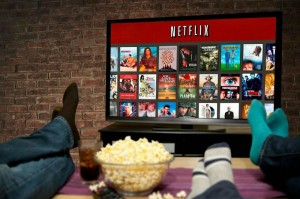 2. Netflix in India – Content Accessibility (censorship)
When you sign up for the service, you will have to specify whether you are above the age of 18 or not. If you are above the specified age, then there is not going to much censored content; everything would be rated.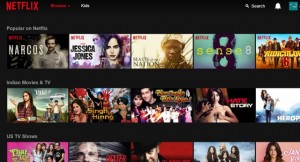 3. Indian Content/Local Content
Now this question may arise in your mind, is there enough Indian content or not? Well, since Netflix has launched recently, at present it does not have a lot of Indian content, but one thing is for sure that with time it is bound to increase. Our country has limited movie screens, so Netflix is certainly going to give a big boost to Bollywood.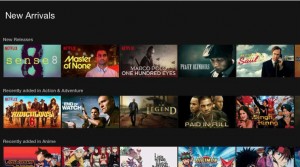 4. Netflix in India – How do I watch content?
Now this is the best part of Netflix that you can watch the content virtually on every streaming device, talk about Smartphones, TV, Laptops, PCs Netflix is available everywhere.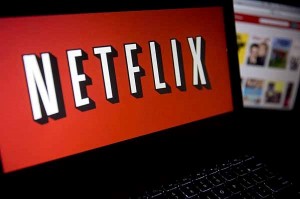 5. Bandwidth Issues
This is a very sensible question which many people are asking, US has an unbelievable high speed internet as compared to Internet in India, and where the major majority of the people run their cell phones on a 2G connection, Netflix is of no use to them. If you have a 1mbps internet connection, then it can be of a lot of use to you or else a 3G mobile connection might also suffice.
I hope that I cleared your doubts about Netflix in India and you found the article useful.
Image Sources: Image 1,Image 2 & Featured Image,Image 3,Image 4,Image 5.