Isn't its amazing that the world's most famous cartoon character 'Mickey Mouse' is spanning almost 87 years now? Walt Disney introduced Mickey Mouse in 1928 and ever since, there has been no turning back for Mickey Mouse. His popularity in movies, television shows, Disneyland and Disney World- everything has won the hearts of millions of people all around the world.
Here are 10 fun and interesting facts about Mickey Mouse that you might have not come across before: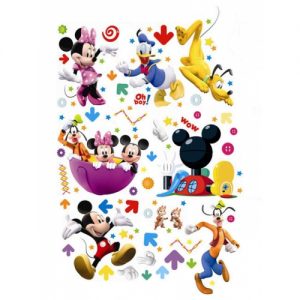 1. Actual height of Micky Mouse
Mickey Mouse's approximate height is estimated to be 2 ft. 3 inches. The popularity of Mickey Mouse can be seen even today. You can see Mickey Mouse and other character's stickers on the bags, tiffin boxes, etc. of the school going children.
2. Micky and Minnie, husband-wife?
Walt Disney said that Mickey and Minnie are married; but only in private. They've never had an on-screen wedding. But the man and woman that voiced Minnie and Mickey Mouse, are actually a married couple in reality.
3. First 'speaking' cartoon
You will be shocked to know that Mickey Mouse was the first ever cartoon who spoke and his first words ever spoken in a cartoon were: "hot dogs!"that is in the 'Karnival Kid' episode 1929.
4. Mortimer was actually Mickey's initial name
Initially, Walt Disney had named Mickey as "Mortimer." But his wife didn't like the name. So she suggested him a better choice and hence they changed it to "Mickey." Mortimer finally ended up being Mickey's biggest rival.
5. Full name of Mickey Mouse
Not all of you must be knowing this fact that the full name of Mickey Mouse is Michael Thedore Mouse.
6. A mouse with a huge collection of clothes
In his entire career of 87 years, Mickey Mouse dressed up into a total of 175 odd outfits. Yeah, this is true. He actually had a huge wardrobe filled with different costumes.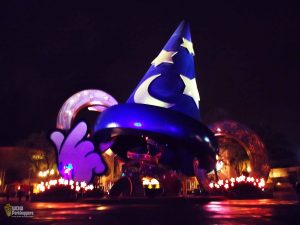 7. Four fingers
Mickey Mouse has only four fingers, and what do you think the reason would be? Still thinking the reason? Let me tell you then. One was that Disney believed five fingers will be too much for a little mouse and secondly Disney believed in saving the company money policy.
8. First ever cartoon to have a star in Hollywood Walk of Fame
Some of Mickey's favorite sayings are "oh, boy," "gosh," "that sure is swell," and "aw, gee!" He was the first cartoon to have a star on the Hollywood Walk of Fame.
9. The marriage of Mickey and Minnie's voices
Russi Taylor, who voiced Minnie Mouse, married to the man who voiced Mickey Mouse, Wayne Allwine, in 1991. This fact was actually revealed to the world by French comic La Planete Des Cerveaux.
10. Leader of the parade
Mickey Mouse is the first cartoon character to lead the parade, "Macy's Santa Claus Parade" (now "Macy's Thanksgiving Day Parade") in 1935. It was a giant 55 foot tall balloon that was hand painted and guided by men and women dressed in Mickey /Minnie Mouse costumes.
We had always loved watching Mickey Mouse together with Minnie and other cartoon characters on the screen and I am sure this tradition will continue for the coming generation as well.
Image Source– Bing