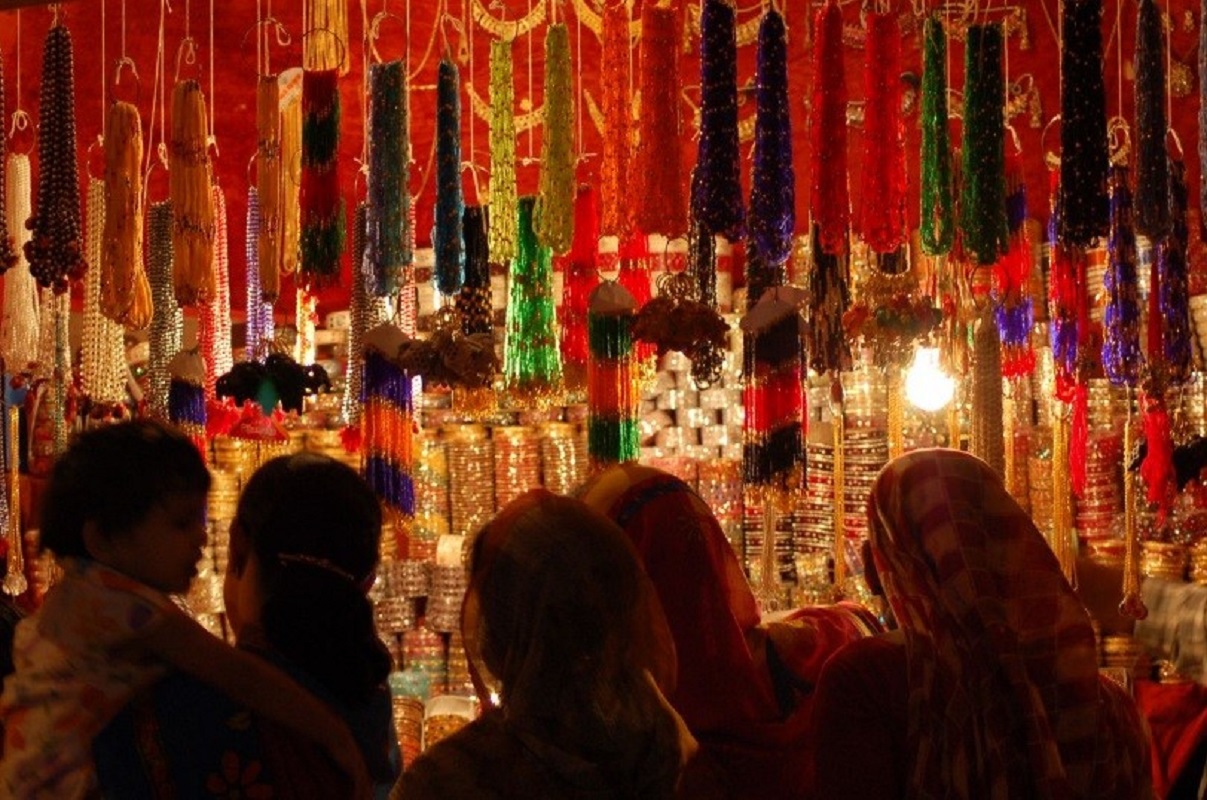 Some of Jaipur's best shopping experiences are to be found in city's old bazaars. These are located around the two main blocks called the Badi and Chhoti Chaupar. Visit them for a first-hand experience of the city's age-old tradition of craftsmanship, and to get schooled in the art of bargaining while you're at it.
Famous bazaars of Jaipur the Pink City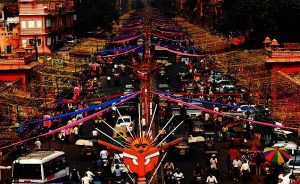 1. Johari Bazar
Also popular as the jewelers market, this bazaar consists of consecutive rows of jewelry shops. So if you have an upcoming wedding in your family, Johari Bazaar is the place for you to be. Do head to the jewelers street which is popular as Gopalji ka Raasta, you can see a beautiful range of colourful Meenakari Jewellery, which is a local specialty made up with glazed enamel work. This market is also popular for bandhani and block-printed textiles, so check out a dazzling range of patterns and stock up on very bright and colorful fabrics. Do drop into Laxmi Mishthan Bhandar, which is considered to be a Jaipur's best sweet shop.
Speciality – Precious Gold, Silver and Stone work Jewellery.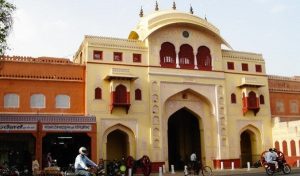 2. Tripolia Bazar and Chaura Rasta
Tripolia Bazar and Chaura Rasta are popular for its remarkable variety of Colorful Lac bangles and jewelry. Buyers can shop high-class designs and fine jewelry specially made from Lac, which includes bangles, necklace, bracelets and other items. Tripolia Bazaar is also a great option for shopping for textiles, utensils, ironware, blanket and carpets, furniture and trinkets.
Speciality – Jewellery and lac bangles.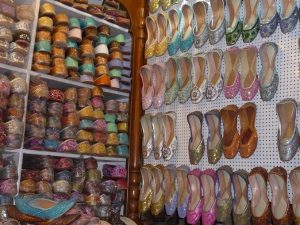 3. Bapu Bazaar
Another great place for shopping and also this place is a true mirror of the pink city Jaipur. Walking over the street of this market will give you a look of pink rustic buildings on both the sides of the road. It is one of the best place to shop for Leather products and Mojari. Mojari is a very unique type of footwear which is made from camel leather. Apart from Mojari's, other products in this market are textiles, handicrafts, gems and leather goods; in fact you can get almost everything in this market.
Speciality– Products made with camel leather, and Mojari.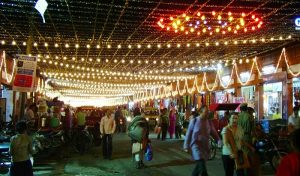 4. Nehru Bazaar
A very traditional, vibrant and bright market of Jaipur. This market can possibly give you any and everything that you possibly think of. Thousands of tourists visit this market. However, this market is popular for Trinkets, Rajasthani Jootis and Gorgeous blue pottery.
As you have a great option to bargain, you can be busy shopping in this market for hours. It has a huge collection of ready-made garments, textiles, perfumes, household goods, bags and footwear.
Specialty– Rajasthani Jootis, ready-made garments and household goods.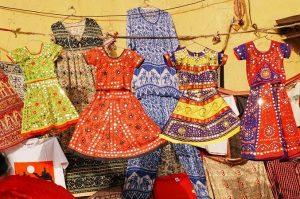 5. Kishanpole Bazaar
Popular for tie and dye textiles, exotic decorative stuffs and wooden furniture. The main charm of this market is the decorative items which are made of wood which includes ornamented jewelry boxes, tables & chairs and art pieces.
Speciality –Wooden furniture & Tie-dye fabrics.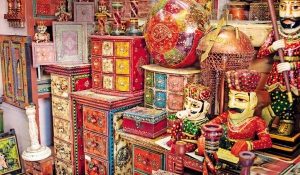 6. Sireh Deori Bazar
Sireh Deori Bazaar is situated opposite to the city's famous Hawa Mahal, it is the main bazaar which leads from the western gate of the city to the eastern city gate. People go on for hour's window shopping without getting tired. Variety of beautiful light Jaipur quilts, puppets, leather shoes, knickknacks and beautiful colored textiles are available.
Speciality– Puppets, Jaipur quilts and textiles.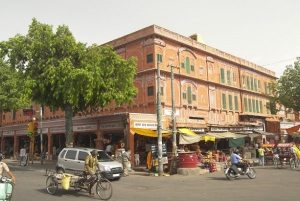 7. Chandpole Bazar
Creativity at its best possible peak. Jaipur's marble workers and painters work at the Khazane Walon ka Raasta and create some of the most remarkable works of art. To get a glimpse of the kind of art, check out the Silwaton ka Mohalla and see what goes on behind the scenes. The extremely talented marble sculptors chisel away at blocks of marble to fine pieces of art.
Speciality– Marble Arts
Shopping in Jaipur really inspiring. Here, these wonderful and lively markets are capacious enough to cater every shoppers shopping need perfectly.
Image Sources: Image 1, Image 2, Image 3, Image 4, Image 5, Image 6, Image 7, Featured Image.