In 2014, Facebook bought WhatsApp for $19 billion. This also came with a promise that the new owner will not interfere with WhatsApp data, and the data will remain safe.
But Yes! According to some leaked screenshots WhatsApp is to soon start sharing its data with its owner, Facebook. A new update on the website looks quite set to introduce a new data-sharing tool, this will see the two companies share the user information with each other.
Here is all you need to know about WhatsApp's plan to enable data sharing with Facebook: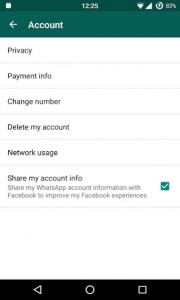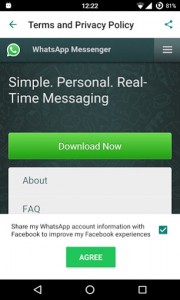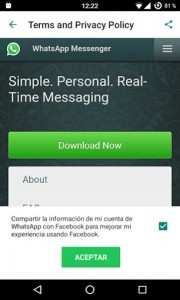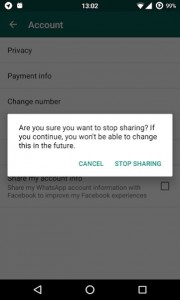 1. WhatsApp will be "lifetime free"
According to recent announcement by WhatsApp it will no longer charge the nominal monthly fee, but instead will be "lifetime free".
2. Additional features will be added
Facebook and WhatsApp plan to add additional features this will improve the services to its end users.
3. Serve more relevant advertisement to users
Facebook plans to use the user data collected from WhatsApp, in order serve more and more relevant advertisement to the actual user on Facebook.
4. End-to-end encryption indicator
WhatsApp is planning to introduce a feature, which would tell users when their messages are encrypted and when they are not. At the moment this feature is said to be off by default, if the user wants to use it he or she needs to have it turned on.
5. New features to be offered in the new version of WhatsApp
Both the new features, data sharing feature and the encryption signal for chats are likely to offered to the users in the next version of WhatsApp.
Presently there is no such clarity on how and why WhatsApp plans to share its data with Facebook. This move is quite controversial. However, Facebook is the owner of WhatsApp, but it a completely different service and some users may have privacy issues with data sharing. But again this feature will be mostly optional.
Image Source: Featured Image, All Images.
Source: News