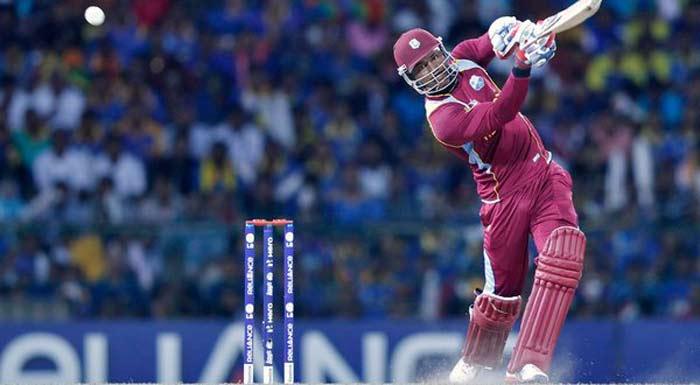 Not for nothing cricketers from the West Indies are termed as enigmatic. When they blow hot or cold is an attribute best left to the imagination of their numerous followers and critics, alike. Nonetheless, true connoisseurs of the game vociferously vouch for West Indies' declining standards in world cricket, especially in Tests. Halcyon days of 70s & 80s where fearsome quartet of fast bowlers' alongside magnificent and impactful batting lineup used to rule the roost remain distant memory.
Vibrant and fearsome brand of cricket on display, for more than couple of decades, back then still continues to be reminisced by fondness. Old timers do not fail to recollect those all-conquering exploits of West Indian team of yore. Decline started in 90s and the downslide hasn't been arrested in the longer version. Fortunately, the abridged version of the game has succeeded in reigniting familiar flair, carefree and fire-brand cricket from the conglomerate of Island Nations which is so essential for the sustenance of the sport itself.
Their latest triumph in World T20 coming against the backdrop of often acrimonious pay dispute with the West Indies Cricket Board is proof enough that the team and its players are not spent force but still has plentiful ammunition to fire when it matters most. Astonishingly, constant chopping and changing of coaching staffs and players appears to have had little effect on the performance going by this wonderful achievement against all odds.
Off late, more than handful of the players is labelled as money mercenaries for foregoing Test cricket to ply their trade in lucrative and less demanding T20 leagues across the cricket playing world. One cannot fault the players looking for greener pastures and reassurances elsewhere. On its part, West Indies Board did precious little to bring in its fold all such big names that could make a world of difference to the Team West Indies cricketing interests. Simmering differences and acrimonious exchanges between the Board and the players' is proof that there is a long way left to bridge the chasm.
Hopefully, West Indies cricket can only get better from here. Successes in U-19 World Cup, World T20 – both Men and Women – should give much needed fillip to the regions resurgence on the world stage. Cricket as a sport needs the West Indies to not only shore up their own fortunes by showing consistent upward swing vis-à-vis performances but also act like a vital cog in the overall health of the game itself. May be the resurgence has already underway now.
Enjoy this video  while you reading this article:
Source: Kanigas