Over a hundred days are past since the Chinese incursions into the Line of Actual Control in the mountainous regions of Ladakh. The Galwan skirmish resulted in India responding by moving its troops to occupy strategic locations to counter Chinese mobilization. Several rounds of military and diplomatic level talks to ensure disengagement of the troops to deescalate potential confrontational posture have failed to yield any tangible results. Going by the look of things, the Chinese side is in no mood to relent as well.
PC: oneindia
The Chief of Defence Staff has upped the ante by stating in no uncertain terms that the armed forces are fully prepared for any military action in the event of ongoing talks failing to succeed in restoring the status quo ante on the Line of Actual Control. Though such a statement cannot be taken at face value, however, the message so conveyed is meant to mount pressure on the increasingly intransigent stand adopted by the Chinese side in the face of fruitless talks so far.
Note that the disengagement process as agreed during talks from strategic locations are proceeding nowhere. Something had to give-in and hence, the CDS has come out with the instant statement which might not carry much heft with the Chinese authorities, nor it would stir them to speed up the disengagement process. Let us not fool around thinking that the dragon nation will feel the heat with the possible military confrontation as being propagated by the CDS. Makes for a good soundbite, nothing much.
PC: economic times
Reports suggest that the Military Establishment indeed had offered limited action aftermath of the Galwan incident, think of it, as the other side too would have configured possible countermeasures before embarking on the misadventure. Pragmatically speaking, the asymmetrical balance between the two military powers are too obvious as our neighbor enjoys considerable superiority and firepower in comparison. Hence, tough military talks cannot go beyond posturing in the present situation.
Alternatively, it is prudent on the part of Government think-tank to adopt measures that hurt the belligerent nation by choosing to follow what some developed countries adopted. Firstly, a blanket ban on Huawei providing any 5G equipment and services should be announced. The Indian telecom market is too huge to ignore for any prospective technology firm aiming to strike rich. A formal announcement of the ban should resonate with the Chinese conveying our resolve to hit back with soft power where it hurts most.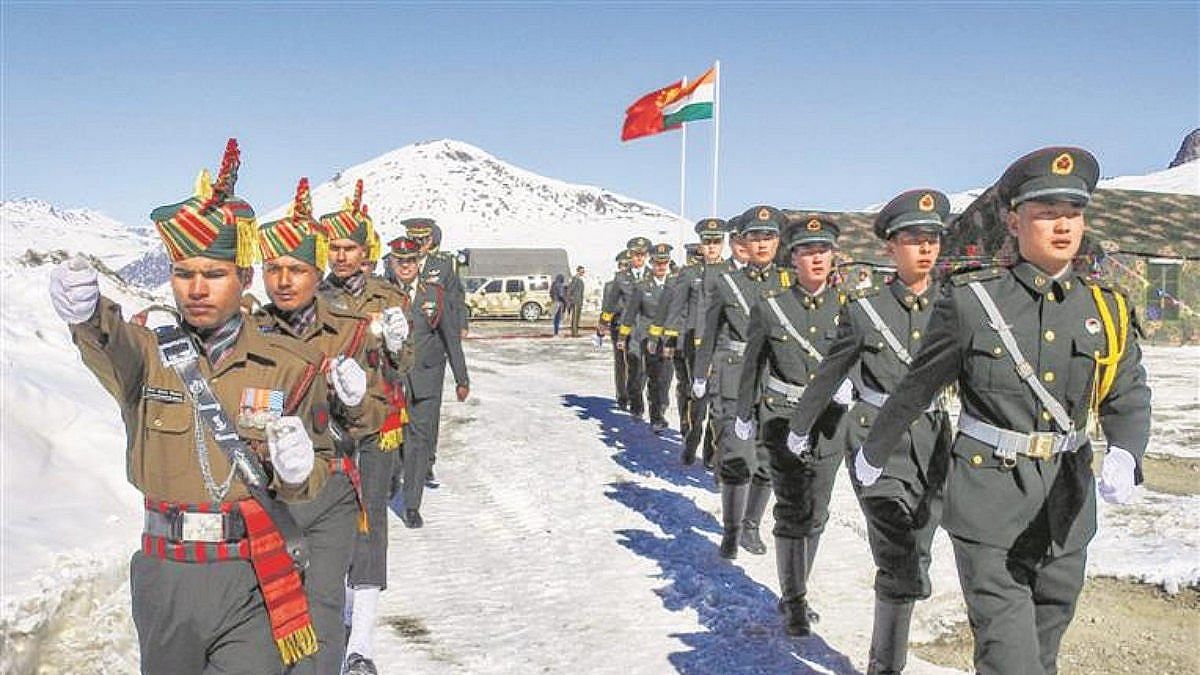 PC: nationalherald india
Further, it is no secret that the Chinese are too cagey about issues related to the South China Sea, Taiwan, and Tibet, respectively. Rising concerns about the highhandedness on these matters would not only convey a loud message about our newfound gloves-off approach but also would get the goat of the Chinese leadership for sure. Soft-pedalling on crucial geopolitical matters no longer serves the purpose. Let us show some belligerence and talk tough.