One of the domestic handset company named as Ringing bells will be soon launching India's affordable and cheapest smartphone ranging under Rs 500, even less than your phone bills. It is a move to disrupt the booming of smartphone in the Indian market.
India's cheapest smartphone
It is the dream project of the Prime Minister for empowerment and growth of India. One of the Noida-based company said this launch is in line with the Prime Minister Narendra Modi's vision for "empowering India to the last person transforming India's growth story".
Launching of smartphone
The smartphone named as 'Freedom 251' will be launched by Defence Minister Manohar Parrikkar on February 17. As one of the latest initiative taken by Indian Government this launch stands as a true testimony of success.
Features of this phone
One of best feature of the phone is that it will be popularly pricing under 500Rs only, which less than any other smartphone.
Range of other smartphone in the Indian market
At present, smartphones available in the market are priced to be somewhat Rs 1500. Last year one of the companies, DataWind had made an announcement that they would team up with Anil Ambani-owned Reliance Communications (RCOM) to launch the world's most lowest priced smartphone ranges around Rs 999; but the phone is yet to hit the market.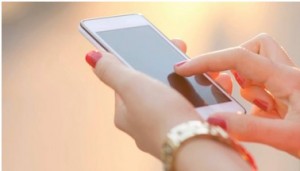 Ringing Bells Aims
The domestic handset maker Ringing Bells established last year will start the assembly of handsets in Phase-1 and aims at soon development of the full featured smartphones. Recently Ringing Bells had already launched one of the India's lowest prices 4G smarphone at Rs 2,999. It has also launched two other featured phones in the Indian mobile market.
Progress of the Indian market
Globally India is one of the fastest growing smartphone markets and in the next few years it is poised to overtake the US as the second largest mobile market in the world.
In the last few months many companies have commenced their handsets in Indian market like global smartphone makers, Xiamoni, Motorola and Gionee. But as the India initiative the Government has pushing local manufacturing for their products in the market for the growth and success of the country.