A beach is a one of the places where a person can relax, have fun and spent quality time with near and dear ones all at once. There are many beaches in India, Goa's beaches are the most famous among them, but many do not know about the fact that there are many beautiful beaches in Vishakhapatnam too. In this article we will know about the best beaches of Vishakhapatnam which are a must visit: –
Beaches of Vishakhapatnam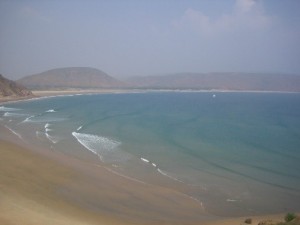 1. Gangavaram Beach
At number one, we have Gangavaram beach which is one of the most beautiful beaches located on the south of Vishakhapatnam. It is located around the Visakhapatnam steel plant and is lined with many palm trees. The beach is very beautiful in view and has been covered by many Indian film makers and television soap makers.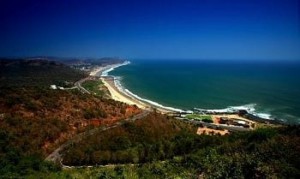 2. Rama Krishna Beach
Rama Krishna Beach is also popularly known as RK Beach. It is also called the heart of Vizag as because it attracts a lot of tourism. It is a well maintained and a clean beach and you will also find well maintained parks which have been developed to attract more tourism. The beach is ideal for activities like swimming and sun bath.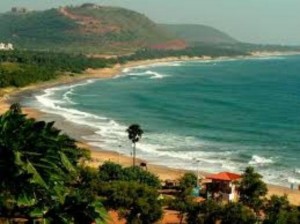 3. Palm Beach
Palm beach is also known as Taraka Rama Park. The beach is much quiet as compared to other beaches in Vizag, and is ideal for all those people who do not like crowded places. There is also a large green area near the beach which is perfect for picnics and spending quality time with your family and friends.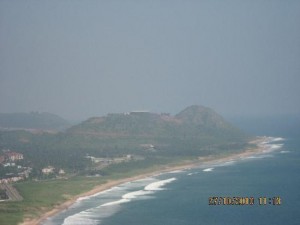 4. Rishikonda Beach
It is situated at about 8kms from Visakhapatnam, and is one of the beach beaches which is perfect for water skies and swimming. The beach is well maintained, which you make it out from the cleanliness, you don't have to worry if you get hungry; there are many food joints which are enough to content your stomach.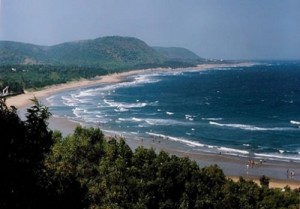 5. Bheemunipatnam Beach
It is located at about 25kms away from Visakhapatnam and is popularly known as 'Bheemli". It is located at the mouth of Gosthani river and is pretty safe for swimmers. Here, you would find the fisherman's in and around the beach; it is a pretty clean beach, but does not have the proper facilities for food and water which is a big drawback for the beach.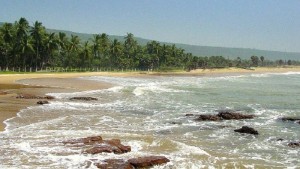 6. Yarada Beach
It is situated a bit far from the main city of Visakhapatnam, the road to reach here has mixed responses; some find it very beautiful and recommend you to go by car to enjoy the views which you along the road while some say that the road is pretty rough and is not enjoyable. The beach, however does not have mixed responses, it is loved by all and is considered to be one of the best beaches of Vishakhapatnam.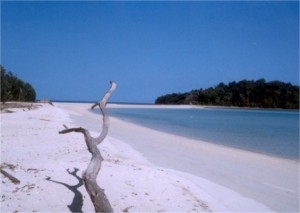 7. Lawson's Bay Beach
This beach is located a little ahead of Rama Krishna Beach on the way to Kailasagari hill. The beach is perfect for surfing and sea bathing; it is also known as Peddawaltair beach and has a lot of green vegetation. The beach is very beautiful and is less crowded as compared to other beaches of Vishakhapatnam.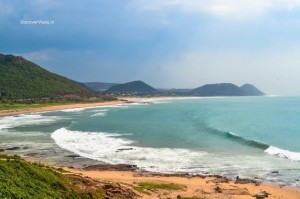 8.Tenneti Beach
More than the beach, the park is famous for its magnificent views. The beach has been named after the legendary freedom fighter Tenneti Vishwanadham. You won't have any problems reaching this beach as because the beach is well connected with busses and other convenient transports.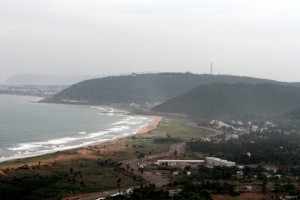 9. Sagar Nagar
You may find a lot of information about RK Beach, Yarada Beach but Sagar Nagar is one of the few among them which many people don't know about. The beach is pretty clean and you can find what we call as 'Blue' water. The beach is not that safe, so it is advised not to go deep, you should certainly watch out the sunset from this beach; as because the view is serene.
So, these are the best beaches of Vishakhapatnam, which you should certainly visit on your next trip to Visakhapatnam.
Image Sources: Image 1,Image 2,Image 3,Image 4,Image 5,Image 6 & Featured Image,Image 7,Image 8,Image 9.