The Silicon Valley of India, Namma Bengaluru is famous for its long and dreadful traffic jams. It would be perfectly normal to begin your day with one or more such traffic jam. People are stuck in these traffic jams for a minimum of 45 mins staring at the vehicles standing still in front of them, to cross one junction. In such cases the whole of Bangalore is wishing that they could have a pair of wings so that they could fly over such traffic jams, but that is possible only when some miracle occurs.
While the whole Bangalore city is standing still on the roads, let's take a look at top 10 famous traffic jams in the city.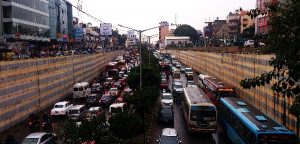 1.Marathalli Junction
People staying or working in and around the Whitefield area are bound to face the traffic around Marathalli Bridge crossing. It takes a minimum of half an hour to cross the Marathalli Bridge. Popular junctions that stay packed for most of the time during the day are Kalamandir, Brand Factory, Kadubesanahalli Cross and Innovative Multiplex.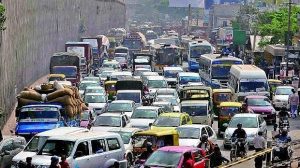 2.KR Puram- Tin factory
Crowded with buses going towards Tirupathi, the people staying or working in the areas like KR Puram, ITPL, Banaswadi and Mahadevpura are always stuck at a crossing where traffic doesn't move for hours. It's a nightmare for people crossing this area most of the time with no rebates.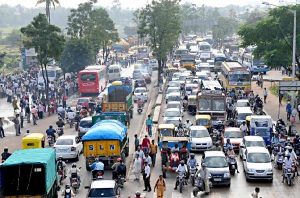 3.Silk board junction
Unlike its first name 'SILK' it's not silky, but very similar to second name 'BOARD', it's hard. This is one of the most known busiest junctions for its traffic in Bangalore. So whether its a usual day or a holiday, this junction looks the same for all 365 days in the year. It is a narrow road with no escape.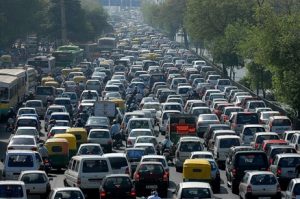 4.Whitefield area
ITPL is the most known and the largest IT park in Bangalore. Despite of all the fame, it faces biggest traffic problems. The roads here are broad, but it fails to serve the thousands of people who travel daily to their respective locations.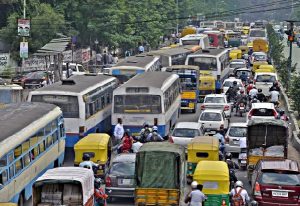 5.Old Airport Road
The old airport road doesn't have the airport anymore. It has been moved long time back, but it hasn't helped much in controlling the traffic. People travelling from this road feel like they are moving like sleepy snails.
6.Old Madras Road, Byappanahalli
Byappanahalli signal is a big problem for commuters travelling to Whitefield, KR Puram and Indiranagar. It is believed that when the metro will be operational, the conditions will improve. Until then, there is no relief to the commuters.
7.J.C Road signal
 This road is always piled up with buses and mostly blocked. Even if you think to move you will not be able to. Commuters here are always frustrated; but nothing much can be done about it as the Majestic bus stand and city market are very close.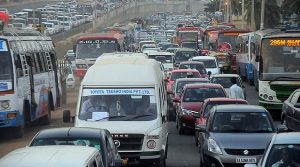 8.Mekri Circle
The roads here are narrow. Moreover, it's a merging junction for commuters coming from Yeshwantpur, Shivajinagar, Hebbal and Main Bangalore City. While going towards the Vidhan Soudha, all come to a halt at this particular junction. You might spend hours in the junction as it just doesn't move.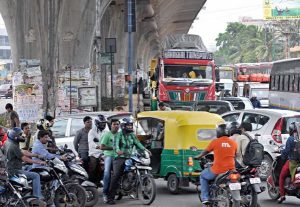 9.Sarjapur road
This is a very popular place as it is a centralized point for people travelling towards Silkboard, Electronic City and Marathalli / ITPL.The roads here are narrow and too crowded, resulting in traffic.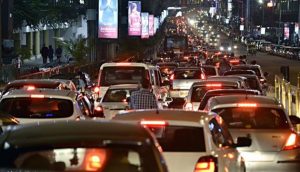 10.MG Road
MG Road is located in the heart of the city and this place is always jammed packed with vehicles. Both the sides of the Brigade-MG junction often face traffic jams.
There is no expected relief to come to bangalorians lifes until the Metro's are fully functionally . But with the increasing crowd year after year all hopes are also in doubt, and the traffic nightmare continues…..
Image Credit : Image1, Image2, Image3, Image4, Image5, Image6, Image7, Image8, Image9, Image10, Featured Image