All-conquering fate has dealt a deathly blow to the entertainment industry of the country with the back to back passing away of consummate and versatile actors in Irrfan Khan on 29th April and now, the eternal romantic hero Rishi Kapoor, yesterday. Ironically as destiny would have it, both succumbed to the deadly cancer. Irrfan to neuroendocrine tumor and Rishi to leukemia, respectively. Thus, the Indian film industry is rendered poorer with the passing away of legendary performers in a span of couple of days.
PC: koimoi
Rishi was born into a filmy family, that was anointed as the first family of the Bollywood, credited with a lineage as privileged and respected as the one representing the legendary Prithviraj Kapoor as a grandfather, the original showman Raj Kapoor as a father, yahoo man Shammi Kapoor and charismatic Shashi Kapoor as Uncles. Each one of them as renowned and outstanding performers in their own unique ways of establishing frenzied brands. Not to forget the slew of other Kapoor clan who continue to carry forward the legacy uninterrupted even now.
PC: DNA
No wonder, Rishi born with a golden spoon into such an exalted filmy family needed no further nudging or invitation to jump into the bandwagon. Making his debut as a two-year-old in the iconic Shree 420 in 1955 featuring Raj Kapoor and Nargis, Rishi set foot on the slippery slope of the entertainment world without an idea of things to follow subsequently. Rishi's presence was first established portraying the character as a young Raj Kapoor in the magnum opus Mera Naam Joker in 1973. Essaying role as a cherubic and adolescent school student dealing infatuation pangs with his teacher starring Simi Grewal instantly caught the nation's imagination.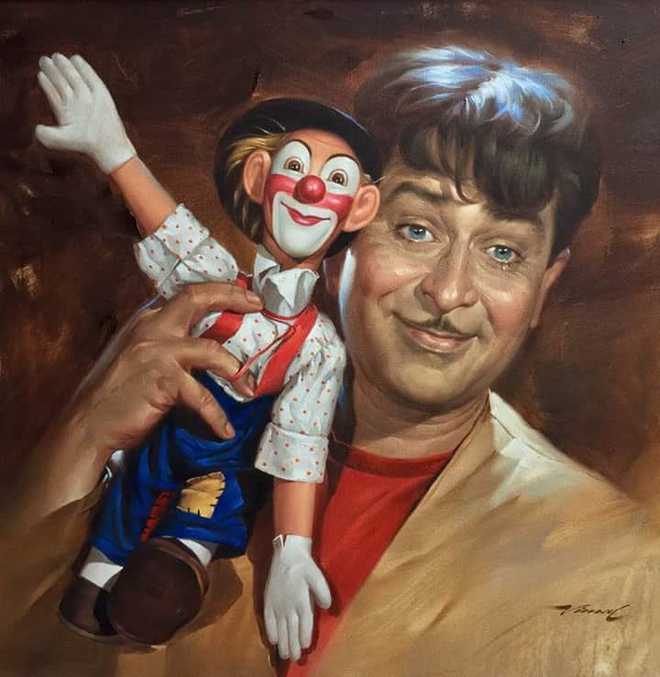 PC: tribute India
The film though was rejected by audiences/critics alike, got panned for its length and plot, suffering huge financial loss thereby placing Raj Kapoor into a crisis though Rishi was hailed for rendering an innocent and confident performance in Mera Naam Joker. Trial by fire is how one could describe Rishi's actual initiation into a film career that took off on not so auspicious or expected lines. Desperate to redeem by then somewhat tottering bearing, Raj Kapoor set foot to launch Rishi as a hero in a teenage love story also co-starring Dimple Kapadia.
Novice lead pair and their sizzling chemistry combined with melodious soundtracks by incomparable Laxmikant Pyarelal set the screen ablaze. Overnight, Rishi Kapoor emerged as teen sensation and a national heartthrob is stating the obvious. Foundation for a romantic journey of a budding hero was thus laid for Rishi who would go on to scorch the screen with slew of distinctively passionate characters.
Watch one of his iconic performance: