Since mid-1990s, Rishi Kapoor's romantic and lover boy screen image gradually started tapering off owing to finally age catching up with him as far as the glamorous world of cinema was concerned. He also started putting on weight appearing more portly and pronouncedly rounded as the years went by. Avid Indian cinema lovers also opened up to the Deols / Anil / Govinda / Khans / Kumar wave that made forceful entry during the interim coinciding with the aging Rishi gradually conceding the romantic space held assiduously for almost two decades.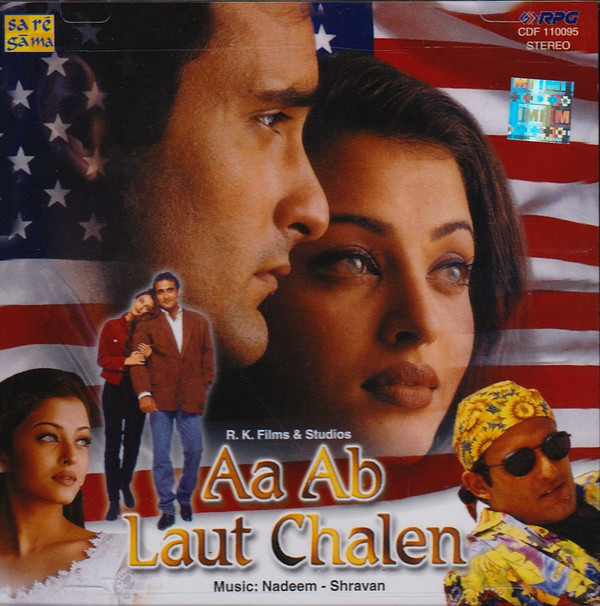 PC: Discogs
Rishi has also dabbled in direction (Aa Ab Laut Chalen, 1999) which of course did not set the box-office on fire. As is observed in many matinee idols, the transformation from being the cynosure of all eyes for prolonged periods to essaying character and supporting roles is extremely disconcerting and uncomfortable. Gracious acceptance of letting go past glory and the urge to move ahead is the first step to overcome perceived reluctance for silver screen heroes. Consummate performer that he is, Rishi effortlessly moved into this zone with grace.
What followed were a string of performance-oriented characters etched keeping in mind Rishi's tremendous screen presence. Remember, a remade version of Agneepath had Rishi's menacing portrayal of scheming character which wasn't there in the original Amitabh starrer bringing heft and depth to the overall unfolding of the movie. Some remarkable character-based movies ensued viz. Kapoor & Sons, Mulk, 102 Not Out amongst slew of others showcasing Rishi's ease of essaying diverse role with panache.
PC: YouTube
In the interim, Rishi also brought out autobiography Khullam Khulla: Rishi Kapoor Uncensored that had its moments of controversies. Candor to the fault, calling spade-a-spade, blunt & honest, in your face persona, defined later stages of Rishi as he evolved into an active social-media participant too not mincing words whilst expressing views. Always remained quintessential Kapoor clan to the core with an unabashed liking for all good things including but not restricted to food alone. Lived life to its fullest aptly sums up Rishi's eventful innings.
PC: audible
Battling dreaded Leukemia since 2018 – that took him to New York for treatment for over a year – and successfully overcoming the same mirrored Rishi's resolve and robust positive outlook towards life. However, admitted to a hospital in Mumbai for breathing difficulty led to his passing away on 30th April 2020 leaving a huge vacuum in the Indian film industry which will never ever be filled. Those foot-tapping numbers, matchless magnetism, eternally romantic appearances will be ever missed by true cinema connoisseurs.
Thank you Rishi Kapoor for unrestrained entertainment that flowed so fluently for so long. Rest in peace Sir!