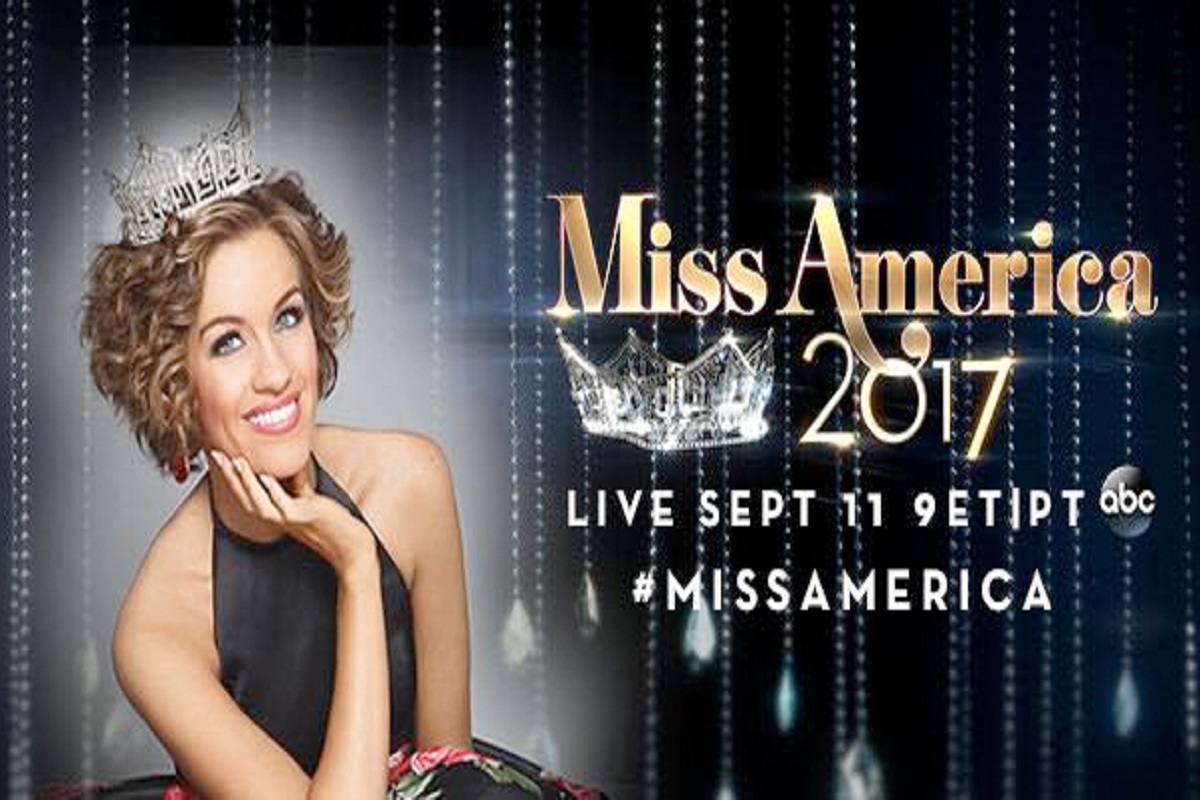 It's now less than a week left for Betty Cantrell, Miss America 2016, to crown one of the 52 hopefuls Miss America 2017.  The contestants represent from the District of Columbia and Puerto Rico. This is 96th Miss America Competition and will be held on Sunday, September 11, 2016 at the Boardwalk Hall in Atlantic City, New Jersey.  The competition will broadcast on air live on the 11th of September 2016 on ABC from 9:00 to 11:00 PM EST.
Miss America 2017: 6 Highlights To The Event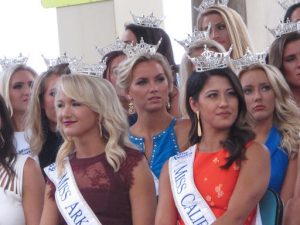 1. The Pageant Will Begin At The Boardwalk Hall
Last Week the Miss America 2017 contestants had made their debut on the Atlantic City's boardwalk.  Boardwalk Hall in the city is the place where this pageant began in the year 1921, and the first night of preliminary competition will begin right here.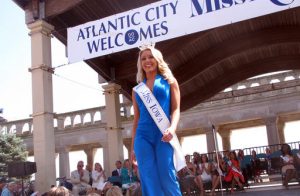 2. Event Will Be Broadcast By ABC
ABC in the United States will broadcast this event. This is the first in the network's newest agreement with Dick Clark Productions which will carry the pageant until the year 2019.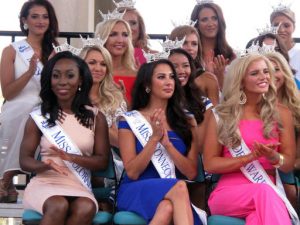 3. Betty Cantrell, Miss America 2016 To Crown The Winner
Betty Cantrell (Miss Georgia 2015) Miss America 2016 will crown her successor at the end of the event.
4. Preliminary Judges To Select Top 15
Preliminary judges David Zinczenko, Deanna Siller, Debbie Bryant Berge, Jennifer Caudle, Katherine Bailess, Nicole Lapin and Rob Bowman will score all the contestants to select the top 15. They will be judged in lifestyle and fitness in swimsuit, evening wear, talent, interview, and on-stage questions. The top 15 contestants will then compete for the 2017 Miss America title on the 11th.
5. Celebrity Judges
Celebrity judges Ciara, Mark Cuban, Olympic gold medalist Gabby Douglas, actress Sara Foster, musician and actress Laura Marano, country singer-songwriter Cole Swindell and Sharlene Wells Hawkes, Miss America 1985 will evaluate the top 15 contestants on the D Day.
6. Miss Missouri, Erin O'Flaherty – Miss America First Openly Gay Contestant
This one is making news for sure as gays and lesbians finally get to see one of their own take when it comes to pageantry's biggest stages. Erin O'Flaherty, Miss Missouri is the Miss America's first openly gay contestant who will compete for the crown along with other contestants this weekend. She is the first openly lesbian contestant in the history.
Well while we all eagerly wait for the results. Let's us wish all the beautiful contestant of Miss America 2017 "A Best Of Luck" May the best person win the title.
Image Source: All Images, Featured Image.