11th September 2001 is one of the most terrifying dates in the history of mankind. It is the day where the whole was absolutely stunned by the terrorist attack conducted by Al-Qaeda. It's been 15 years since the disaster happened but it just feels like yesterday when thousands of Americans lost their lives. There is a popular saying that "Time heals all wounds" but for the people who lost their families in this disaster, time could never return what they lost. In this article let us talk about the attack which took place on that day.
9/11 – The Day Which Still Haunts America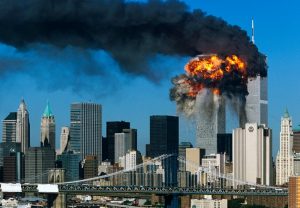 1.19 Al-Qaida terrorists hijacked 4 American planes on Sunday and crashed two of them into the World Trade Center twin towers located in New York and one into the Pentagon building located in Arlington Country. The 4th plane was steering towards Washington but crashed in a field outside Shanks Ville.
2.The firefighting community lost 343 people on the day 9/11 happened and till now 127 firefighters have died due to 9/11 related illnesses (this figure includes 17 people since last year).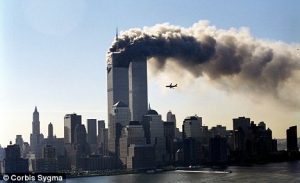 3.9/11 attacks were the deadliest terrorist attack conducted on U.S soil by any terrorist organization. The terrorists involved in the attack killed 2,996 people which included 23 New York police department officers and 47 port authority officers. Thousands of people were wounded during 9/11 attacks.
4.Till now, roughly 2/3rd of all FDNY first responders have at least one Ground Zero related health condition which is more than 10,000 firefighters. An official said that more than 1,300 people have been diagnosed with some form of cancer and 3,800 are suffering from gastrointestinal conditions. Roughly 5,000 people have lower airway and upper airway illness.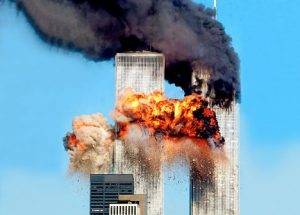 5.It is said that 9/11 attacks caused around $10 billion loss in property and infrastructural damage and $3 trillion in total costs. We all know that Osama Bin Laden was the mastermind behind these attacks and was executed by American officials at Abbottabad in Pakistan in 2011.
9/11 would always be one of the most disastrous day in the history of America and mankind. Thousands of innocents lost their lives, the damage cannot be reversed. But we all can pray that the people who lost their lives may rest in Peace.
Image Sources: Image 1 & Featured Image, Image 2, Image 3.