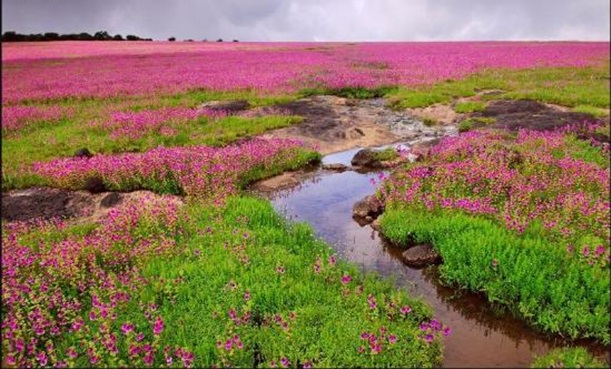 The fascinating and impressive land of North East has been blessed by the Mother Nature. However, the place is still not fully explored! The seven sister states of India have got tremendous tourist attractions and natural wonders under its lap. These states are home to many geological and natural wonders, and therefore these places should be explored. So, here is a list of 7 tourist attractions and natural wonders of seven sister states of India:
Incredible tourist attractions and natural wonders of Seven Sister States!
1. Loktak Lake, Manipur!
Loktak Lake located in Manipur is the largest freshwater lake of the North East India. It has also got floating phumdis, and due to this it is renowned as the only floating lake of the World! The place is well renowned for its serenity.
2. Dampa Sanctuary, Mizoram!
Situated on the international borders with Bangladesh, Dampa Sanctuary is the biggest wildlife sanctuary of Mizoram. It is home to steep valleys, high hills, natural salt licks and jungle streams, making it an exquisitely beautiful place.
3. Majuli, Assam!
Majuli is considered as the principal place of Vaishnava faith. It is also the world's largest riverine island, full of natural beauty. A visit to Assam will be incomplete if you don't visit Majuli.
4. Neermahal Palace, Tripura!
Neermahal or the Water Palace is located in the Rudrasagar Lake of Tripura. Built in 1930, this palace is blend of Hindu and Muslim architecture, making a treasure for both community followers.
5. Root Bridge, Meghalaya!
In Cherrapunjee of Meghalaya, bridges are not built by men! Rather these bridges are naturally built by Ficus Elastica's tree roots. These are so strong that they can hold a weigh of around 50 people at a time.
6. Tawang Monastery, Arunachal Pradesh!
Built in 1680-81, Tawang Monastery in Arunachal Pradesh is the largest monastery of India. The monastery is three storied high, and is very near to the Indian-Tibetan border.
7. Dzukou Valley, Nagaland!
Dzukou Valley in Nagaland is situated on the border of Manipur and Nagaland. It derived its name from Angami/Mao word, which means 'Cold Water'. This valley is renowned for its natural beauty and seasonal flowers.
Even, the Vantawng Waterfalls in Mizoram is the most spectacular and highest waterfalls of the state. It is surrounded by the thick forest, making it an exquisitely beautiful place.
Image Source: Image1, Image2, Image3, Image4, Image5, Image6, Image7, Featured