Are you dying for a break? Then it definitely sounds like the time is just right and perfect to head on for a perfect vacation. Today I shall tell you about this beautiful little place in Florida which is called the Amelia Island. It is the hidden gem of the southeast. Amelia Island is surely not going to disappoint you as it has something special for each and every one. Be it a sports enthusiast  or that beach bum, a bachelor or bachelorette to a big family, trust me your vacation is going to be a sure fun time.
I am sure you know how beautiful Florida's weather is. There are loads of sunshine, beautiful clear waters, and those soft and sandy beaches. What else do you need for a perfect vacation time? But in case you are looking for more than here I bring you 6 reasons why you should visit the Amelia Island for your next vacation.
6 Reasons To Visit The Amelia Island In Florida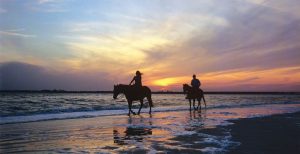 1. The 13 Miles Of Pristine Un-crowded Beach
Across the east coast of Florida's peninsula there are beaches all up, but nothing can compare to the Amelia Island's 13-mile stretch beach. This stretch is all about pristine, un-crowded beach which is framed perfectly with some real natural beauty. Perfect place for adventure enthusiast as it offers some awesome water sports. As this place doesn't have too much crowd loitering around you can also enjoy a long walk with your loved ones.
2. Go Fishing
There is a lot of fish in the sea, which means you can enjoy fishing right here. Fishing on the shore or taking a boat on rent or fishing charter and going to the sea. There is a sure shot chance for you to bring home some delicious dinner. Flounder, bluefish, Atlantic spade, sea trout, are Amelia Island's local fishes.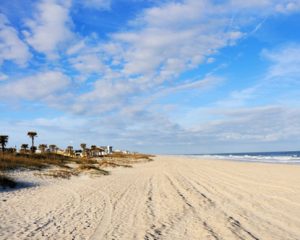 3. Amelia Island Museum of History
The Amelia Island Museum of History is located in the Fernandina Beach. Visiting this place is a sure chance to actually travel back in time. It wakes up some 2,000 years of the island's impressive history through interactive exhibits. Several tours of the area make this experience even more interesting.
4. A Shoppers Paradise
Trip to Amelia Island will surely be a shopping trip! You will find art studios, antiques shops, bookstores, authentic surf shops, clothing shops, jewellery boutiques  and souvenir gift shops in the quaint, Victorian seaport village of Fernandina Beach. That's why we call it a shopper's paradise.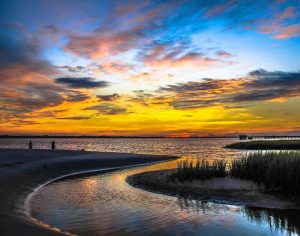 5. A Lavish Dining Experience
There are around 90+ distinctive restaurants located in this island. And each one features fresh local seafood and produce. Doesn't matter what you are actually looking for Amelia Island has it all. A Royal set up, Bistro, Fine dining or a casual outdoor spot something will surely catch your eye here.
6. Events All Year
End number of festivals celebrations goes all the year at Amelia Island. Some popular ones to name are the Shrimp Festival, Concours d'Elegance, Jazz, chamber music and many more. If you get lucky you could witness one too.
A vacation on the Amelia Island offers end number of educational and fun things amidst a nature centre. It is surely a special place for everyone , charter fishing cruises, putt-putt golf, community theatre, arts academy, Museum tours, a ceramic studio, and much more what else can one demand for?. So go ahead and plan your trip soon, Happy Vacations!
Image Source: Image 1, Image 2, Image 3, Featured Image.