Talking particularly about scuba diving today, what are the kinds of adventures one can actually experience on such a vacation? Well let me name a few of them for you deep blue waters, big sea animals, caverns, epic dives with colourful reefs and haunting wrecks and the list doesn't end here if your luck is good. So here I bring for you today the top 5 Popular Scuba Diving Destinations In The US You Can Visit.
5 Popular Scuba Diving Destinations In The US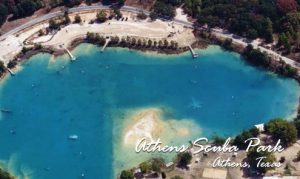 1. Athens Scuba Park – Athens Texas
This Athens Scuba Park offers a wonderful day diving. It is quite appropriately called a fun getaway just perfect when you can't really make it for diving in the tropics. An remarkable lake that offers amenities like the jet skis, camp sites, and scuba diving training.
2. Dutch Springs – Bethlehem, Pennsylvania
The Dutch Springs are located in the beautiful Lehigh Valley. This is a 50-acre lake which has depth up to 100 feet and is absolutely perfect for a scuba diving vacation. While you go snorkelling you can see some of the most beautiful freshwater fishes like largemouth bass, bluegills, and zebra mussel. The other attractions to watch out at this place are the sunken wrecks, Aqua Park and the Sky Challenge.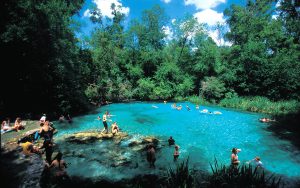 3. Ginnie Springs – High Springs, Florida
An absolutely breath-taking scuba diving destination located at Santa Fe River. It is also known to be one of the clearest springs in Florida. One can enjoy various water activities like tubing, kayaking, swimming, snorkelling, scuba diving, and also camping in wilderness sites.
4. John Pennekamp Coral Reef State Park – Key Largo, Florida
Another popular scuba diving destination from Florida is one of its kind first undersea park in the United States. Visiting this park will surely be a never forgetting experience. Kayaking through the mangrove swamps, go snorkelling through the coral reefs or rest through their hammocks this trip will be an absolutely outstanding experience.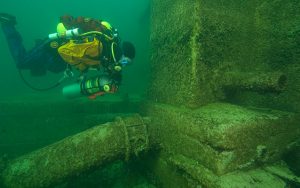 5. Lake Mead / Lake Mohave – Arizona
Touted as one of the top freshwater lakes for snorkelling and scuba diving. Divers can explore various lakes like the Lake Mohave's Black Canyon, Ringbolt Rapids, and Cabinsite Point. With the cast underwater possibilities the divers can also see some of the most beautiful aquatic life underwater.
Hope you liked reading this write up. Do let us know which of these 5 Scuba Diving Destinations in the US you liked the most.
Image Source: Image 1, Image 2, Image 3, Image 4, Image 5, Featured Image.