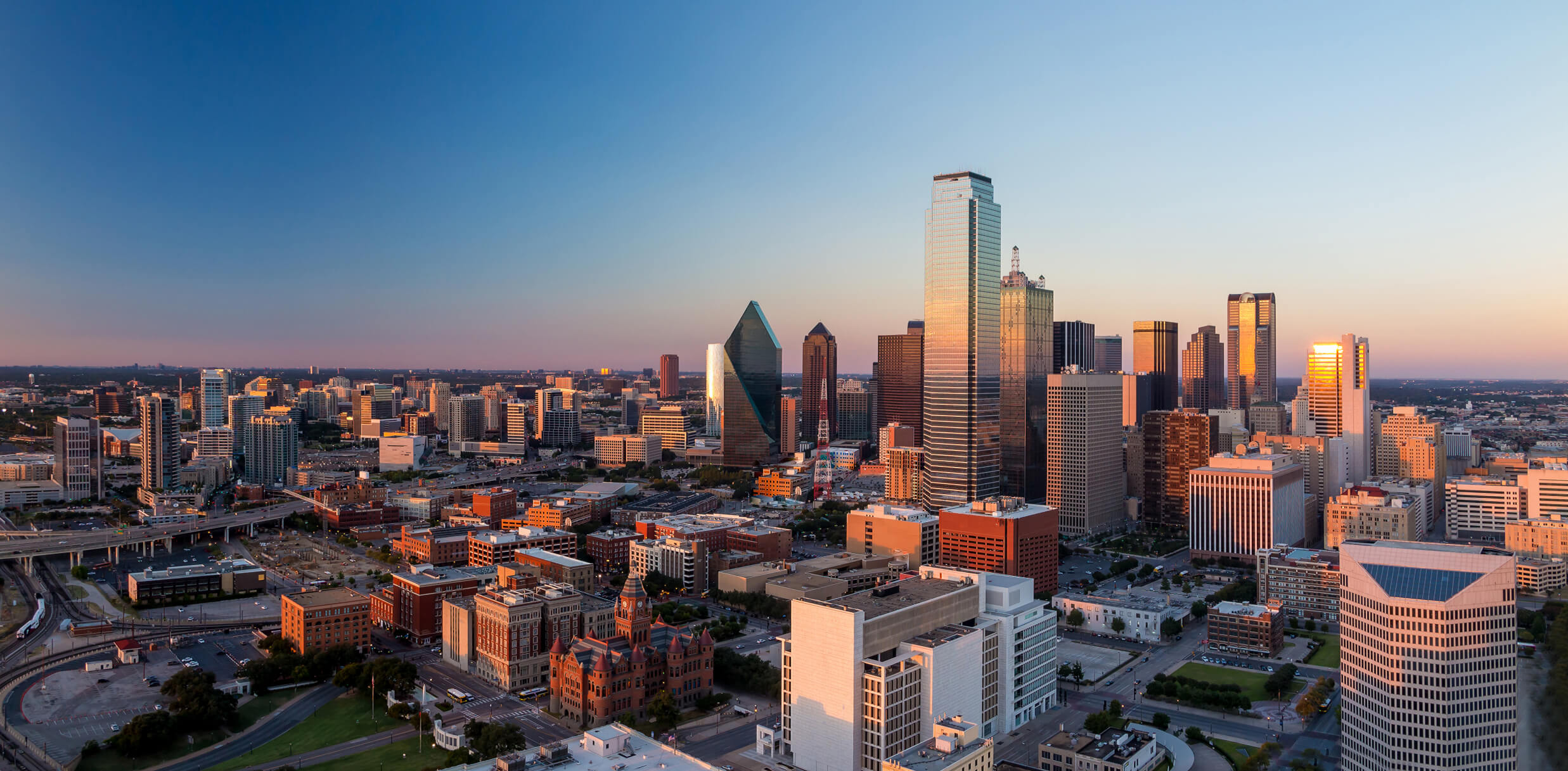 No wonder the cheerleaders are so famous Dallas. There's a lot to cheer for when you're living in Dallas.
1. It's Getting Bigger All The Time
Everything is bigger in Texas, and that includes Dallas, one of the fastest-growing cities in the country.
2. Getting Around The City Is A Breeze
You're still going to want to keep a car if you live in Dallas. But the Dallas Area Rapid Transit (DART) is one of the fastest-growing light rail systems in North America and will get you around to a lot of places in the city.
3. You Can Afford To Buy A Home Here
Renting is incredibly cheap here with a median average of $1,315. But you can also afford to buy in Dallas, too. The average home price is only $120,500. That's why you'll see so many young home-owners in the city.
4. Self-Control Is Much Harder Here
The fried food at the Texas State Fair are such a big deal, they deserve a spot on this list all their own. If you pride yourself in self-control and maintaining a flawless figure, then you're really going to want to rethink Dallas as the place for you. It's too delicious to resist.
5. You'll Never Run Out Of Places To Shop
Listen up, shopping addicts. Highland Park Area is the oldest shopping center in the country. And with a ton of antique shops, boutiques, clothing stores, jewelry makers, and other places to shop, Dallas boasts more shopping per capita than any other U.S. city.
6. It's Prettier Here Than You Probably Thought
Dallas doesn't just have state-of-the-art architecture. You'll also find some great parks, reservoirs, gardens, fountains, and other nature-friendly areas to break free from the concrete jungle.
7. Deep Ellum Has The Night Life
Deep Ellum is the well-known hot spot in Downtown Dallas for nightlife, dining, and entertainment. When you reach the big metal robot doing Gangnam Style? You're in the right spot.