There is no dearth of concerned environmental activists raising red flags about the impact caused by the unabated exploitation of the fragile ecosystem. The huge amount of carbon footprints left behind by humankind is posing grave challenges debilitatingly affecting the normal climate patterns across the globe.  No wonder, several countries are witnessing erratic climate patterns leading to widespread destructions of habitation forcing the respective governments to initiate mitigating measures.  However, the measures so introduced are proving to be inadequate to tackle fickle weather witnessed around the globe further exacerbating the challenges.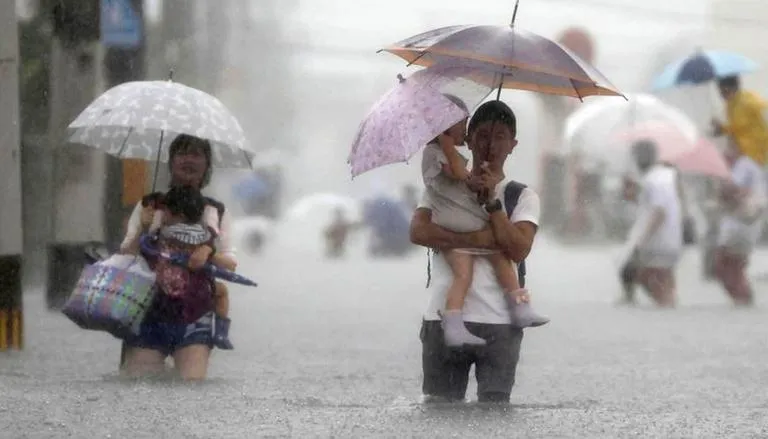 PC: Anurag Roushan
The resultant outcome is leaving the authorities in an extremely difficult situation in the absence of efficient countermeasures to address the malaise. Looking around would provide ample evidence to this unpredictable phenomenon being played out with alarming regularity.  For example, China's southwestern regions battled fires recently following a severe heat wave, placing their autumn harvest under pressure.  Europe last month experienced heatwaves and wildfires and further west, the US government has for the first time ever declared a water shortage on the critical Colorado River.
Back home, part of India experienced a severe heatwave in March, which shrunk the wheat output. True, the southwest monsoon hasn't disappointed as statistics suggest.  With a cumulative rainfall of 71cm till August 24, it's 9% above normal.  And the storage level in 143 major reservoirs till August 18 was 125% of the last decade's average water level.  At a regional level, however, rainfall has been deficient across a vast swathe from UP to Bengal adversely impacting the national paddy output.  Understandably, there's a strong link between paddy and water shortage – because it's a wider guzzling crop.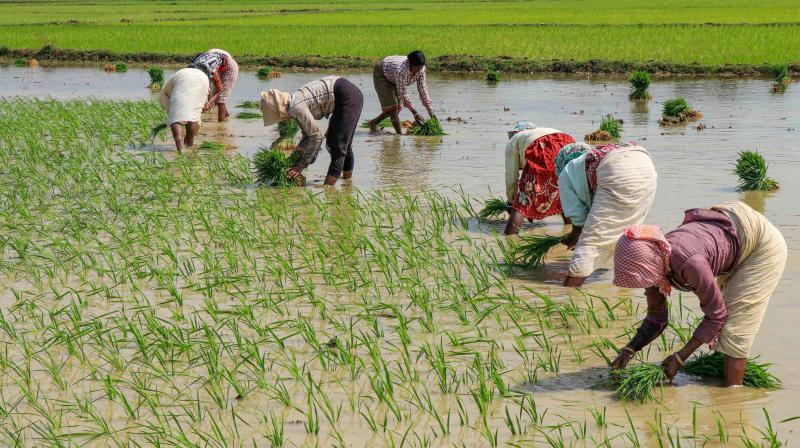 PC: DECCAN CHRONICLE
So, the message from climate change in this contest is, to get smart about how you use water. The telling statistic is that India has 17% of the world's population and 4% of its water resources.  Note that irrigation takes up a staggering 90% of the country's groundwater draft.  Worryingly, Indian farmers use two to four times more water to produce a unit of grain as compared to China and Brazil – a monumental waste.  Indeed, this has serious environmental consequences too.  A study showed that paddy and sugarcane, which use more than 60% of the irrigation water available, are often cultivated in the most water-scarce regions.
Undoubtedly, India's cultivation patterns are out of sync with its resource endowments and states will have to change habits. To illustrate, Punjab is unsuitable for paddy, but it also yields well above the world average.  Thus, policies that incentivize farmers in Punjab to move to less water-intensive crops need to be complemented by higher yields in eastern India.  The situation has reached criticality which cannot be ignored anymore.  Taking the farmers into confidence and guiding them towards implementing water conservation crops should be the way forward.