The Indian forefathers who burnt the midnight oil while forming the Constituent Assembly tasked to come out with the Constitution on democratic functioning would not have envisaged how the gubernatorial positions will eventually play out in the modern world. Trust me, India as a country is relatively new, and has since made tremendous strides in the last seven-and-a-half decades following its independence. We rank amongst the top five countries in the world vis-à-vis the economic heft and have all the ingredients to break into the top three in the coming years. Due credit must go to the original framers of the Constitution whose strong footing has helped the country to keep scaling newer heights consistently despite facing challenges.
PC:World Digital Library
However, one of the most common points of friction between the elected government and the Constitutional position is the increasingly obstructionist role being essayed by the governor, especially in states where the ruling party is different from the one holding the reins at the Centre. We had enough instances where the governor and the state governments are at loggerheads leading to acrimony and less-than-harmonious relationships. We know the governor is a ceremonial head who is expected to act as per the recommendation of the cabinet representing the state government. Unfortunately, what is happening on the ground is anything but cordial affecting the democratic functioning of the government on expected lines.
Take for instance what happened in Tamil Nadu recently. The governor of Tamil Nadu landed into yet another controversy when he walked out of the assembly. And what was the provocation? It was a treasury resolution critiquing his deviations from the text of the speech written by the government. Mind you, these speeches are always a party-government pamphlet. And while there are a small number of precedents for governors objecting in such cases, Ravi's action was still arguably over-the-top. Even less gubernatorial is the governor sitting on bills passed by the legislature. Article 200 stipulates that a governor shall declare that he/she is giving assent to a bill or withholding consent.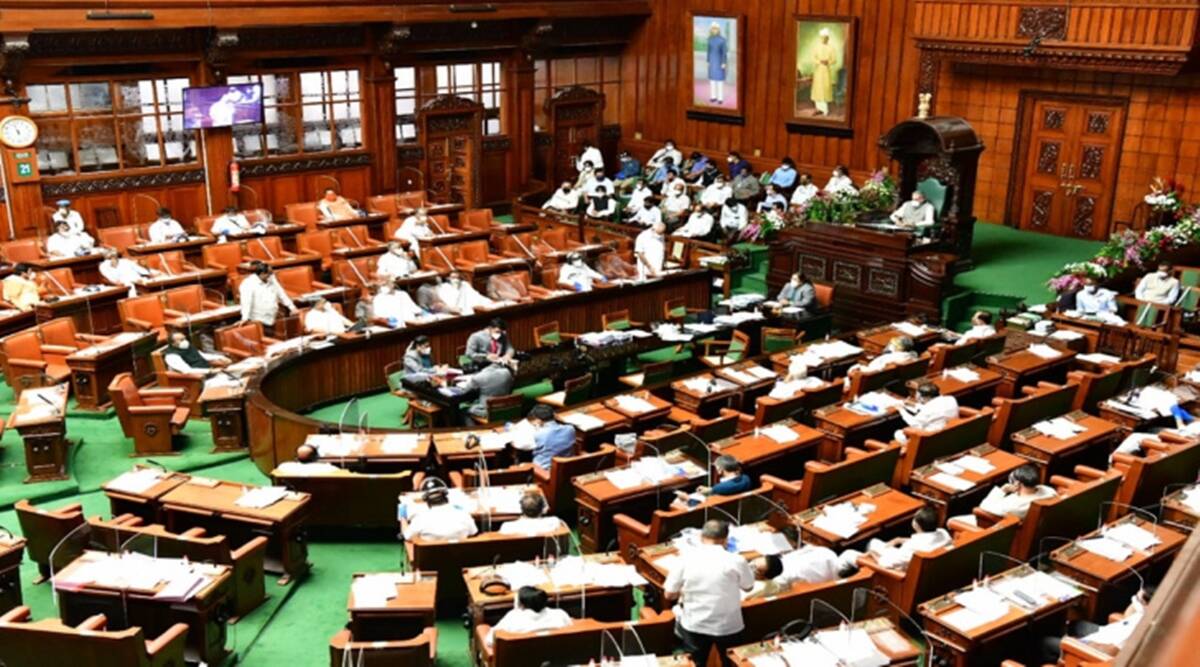 PC: Express News Service
Further, governors can forward a bill to the President for consideration or return a bill with a message suggesting changes. But if the house passes the bill again, the governor has to give assent. Thus, any governors who are keeping bills pending without declaring their intent are violating the constitutional spirit. While the SC has repeatedly ruled that the legislative power of governors is extremely limited and that governors are bound by the aid and advice of the cabinet, there is constitutional and judicial silence on how long a governor can keep a bill pending. The breakdown of the governor-cabinet relationship in many opposition-ruled states is unfortunate. The governor being a key intermediary in the Centre-state relationship should be apolitical.