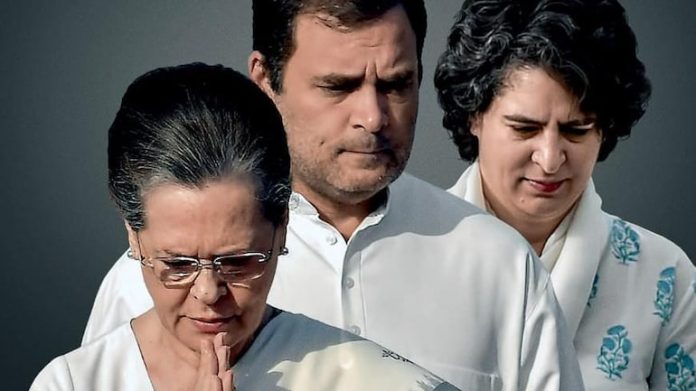 As you are aware, the Grand Old Party is in the midst of existential challenges over the last eight years or so courtesy of dwindling electoral returns as well as the steady erosion of tractions amongst the opposition blocks. The Bharatiya Janata Party has consistently raised the bar by delivering at the hustings directly in commensurate with the Congress' steadily losing ground across the Indian political landscape.  The BJP and several regional parties have also grown in strength at the cost of the GOP, rendering the once invincible entity most vulnerable. Ambitious regional satraps asserting aggressively positioning themselves as an alternative to the BJP-led juggernaut is common now.  And at whose cost, you guessed it right, Congress who else!
PC: NEELAM PANDEY
There were grumblings emanating from few of the old-timers consistently raising concerns about the party's direction in not only staying relevant but also pose serious challenges to the BJP election machinery's relentless march ahead. You must be aware of the G-23, an informal group of Congress leaders, voicing concerns and asking for organisation's internal democratic processes to take precedence over widely prevalent adhocism.  However, nothing changed on the ground with the Nehru-Gandhi family still holding the reigns of the party without being accountable, responsible, and answerable.  Mind you, Sonia Gandhi's obsession with Rahul Gandhi taking over the leadership mantle has literally brought the party to its knees.
Something had to give in as the air was thick with anticipation about disgruntled leaders breaking the ranks. Indeed, it did happen with the resignation of Ghulam Nabi Azad and his savagely critical letter exposing the brewing discontentment amongst senior Congressmen.  Yes, it could be the final warnings for GOP to save itself from self-destruction.  His exit comes just as Congress developed cold feet over holding party-presidential elections.  Azad's scathing assessment of Rahul Gandhi as a non-serious individual dependent on an inexperienced coterie, and the blame Azad puts on this group for being a feeble opposition to BJP, isn't far from the truth, whatever be his motives in calling a spade a spade now.  Thus, the next few weeks are crucial for Congress.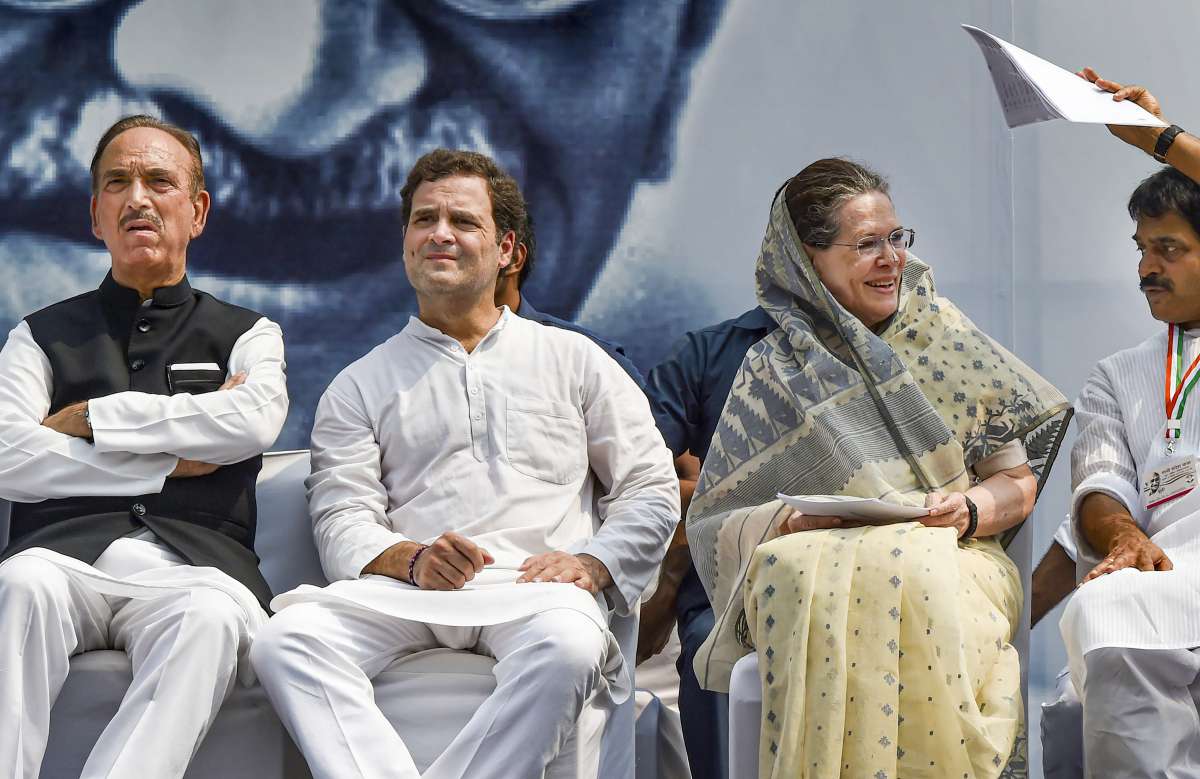 PC: Hritika Mitra
The Congress Working Committee meet did not throw any surprises. With Rahul reluctant to assume the presidency, the suspense about who will become the next president continues. Going by how Congress has functioned in the last two decades since the party stopped conducting organizational elections, only nominees of Nehru-Gandhi's have occupied top party positions.  Hence, the possibility that a Gandhi proxy will become president when Sonia demits office cannot be ruled out.  That would be an unmitigated disaster.  Free and fair elections encouraging a number of contenders to come forward and battle it out for the top post would give the new president a credible start.  Will the Gandhi's accede.  We all know the answer.