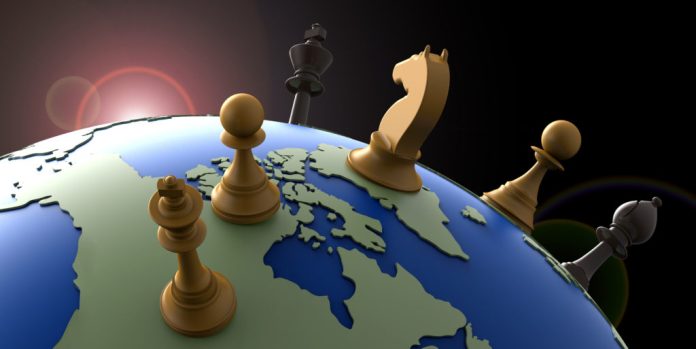 The unraveling of the Russian aggression on Ukraine is prolonged without any signs of abating in the foreseeable future. Few of the recent occurrences surrounding the European countries lend credence to this fact in no uncertain terms. Despite varying sanctions, the United Nations, European Union, and advanced countries led by the United States of America have failed to stop the Russian autocratic Vladimir Putin from pressing ahead with his ill-advised invasion of Ukraine. The global supply chain has taken a huge hit is an understatement as prices of crude oil, cereals, metals, and fertilizers have headed northwards. The Indian establishment is battling to stay on course as the rising inflationary trends are generating lots of heat domestically.
PC: RMIT Online
The global situation could get worse as Finland is expected to formally announce over the next few days that it will apply for a Nato membership. As if on cue, Sweden may soon follow suit.  Understand that Finland's membership in Nato when it does come through will make it the sixth treaty member to share a border with Russia-Norway, Estonia, Latvia, Poland, and Lithuania are the other countries. No wonder, Russia has warned of grave consequences if Finland joins Nato. As you are aware, the very reason Russia invaded Ukraine was to preempt the latter from joining Nato as the former felt threatened by the organization almost reaching the doorstep. As mentioned above, geopolitical tensions are unlikely to subside soon with these developments.
As a consequence, the economic disruption caused by the tensions is also bound to be prolonged. As regards India, it is likely to experience the economic fallout mainly through two channels, commodity prices, and financial markets. Remember, the Indian basket of crude has hovered around $105/barrel for a while now. As mentioned above, commodities too including agricultural products have recorded a sharp increase in the price level over the last six months. As such, elevated inflation is now a global phenomenon, and it may endure for some time without any doubt. Thus, the combination of geopolitical risks and inflation has jolted financial markets linked to portfolio investors.
PC: Pharmaceutical-Technology
Further, as most major central banks have begun aggressive monetary tightening, the Reserve Bank of India's job has become more challenging. Foreign exchange rates are one of the vehicles of monetary transmission.  Unchecked, fluctuations in the rupee's exchange rate against major currencies in the wake of actions taken by other central banks can undermine RBI's efforts to rein in inflation.  Of course, high inflation along with financial market volatility is a situation not new to India.  RBI's cushion of about $532 billion in foreign currency assets should be adequate to smoothen the adjustment underway as economic agents adapt to recent developments.  Mind you, both firms and individuals will adapt to the situation as well.