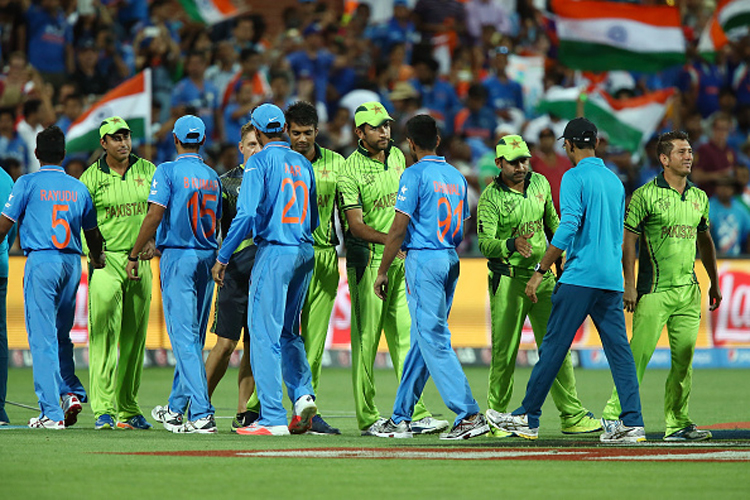 In spite of huge anticipation, expectations, hype and buzz, Indo-Pak World T20 tie turned out to be quite an anti-climax with the script repeating itself what with Team India maintaining its clean slate over its arch-rival in the World Cups.  Team India's record against Pakistan stands at an enviable 11-0 over competitions on the marquee events like World Cups – ODIs & T20Is, respectively.  Irrespective of buildups, result appears headed Team India's way all along for the past couple of years.  Is it because of palpable imbalance in the team's composition? Or is it because of dearth of quality match-winners attuned to rise to the occasion and deliver when it mostly matters?  Let us explore the same and come out with possible reasons.  All cricket fans would not settle for anything but continuation of passionate rivalry between the teams.
Traditionally it is always been India's batting versus Pakistan's bowling.  Pakistan is surely blessed to have quality bowlers but the same cannot be said about their batsmen.  Obviously, unlike 70s & 80s, current Pakistan team does not possess in its rank such highly-rated and proven match-winners.   Batsmen of the caliber of Javed Miandad, Sayeed Anwar and Inzamam-Ul-Haq, just to name a few, could inspire team to go the distance, especially against India.  However, lack of such quality talents takes the sheen out of competition.   Results speaks for itself and most dishearteningly for Pakistan, the ease with which India is prevailing consistently off late would surely be a matter of great concern for the passionate connoisseurs other side of the border.
Unless competitive juices start flowing again reminiscent of good old days and unearths game-changers quickly, it is highly unlikely that Pakistan would be troubling India much in the near future.  Surely calls for some genuine soul searching on the part of Pak Officials to address this growing chasm between the arch-rivals.   In comparison, Team India is endowed favourably and hence continues to succeed in finding new talents who not only manage to hold nerve during crunch situations but also express themselves uninhibitedly whilst squaring against the old foes.  New star on the cricketing horizon, Virat Kohli deservedly is one such talent who impresses unfailingly with each outing.
Kohli's composed innings was the difference between both the teams in Kolkatta that saw India emerge triumph.  His growing stature in the cricketing firmament received further fillip the way he went about guiding the batting most admirably.  Add to it, Rohit Sharma / Shikhar Dhawan / Ajinkya Rahane, you have a winning combination ready to take on any opponents.  As such, Pakistan Cricket aficionados should earnestly make attempts at zeroing on precocious talents and persist with them till they turn into potential match-winners.  Till then, Indian cricket fans shall relish its Team's dominion over arch-rivals.