Any self-respecting individuals, or for that matter groups or communities, do not wish to entertain outsiders to dictate what ought to be the food preferences for them. Whether someone prefers vegetarian or non-vegetarian fare is completely left to the choice of self and others. What an individual devours in the confines of his/her house cannot be questioned by any authorities, including the government representing citizens. It is similar to what one wishes to wear on the person. Sartorial preferences are purely based on individual wishes and anybody finding faults with the same citing tradition and culture are to be viewed as simply anachronistic.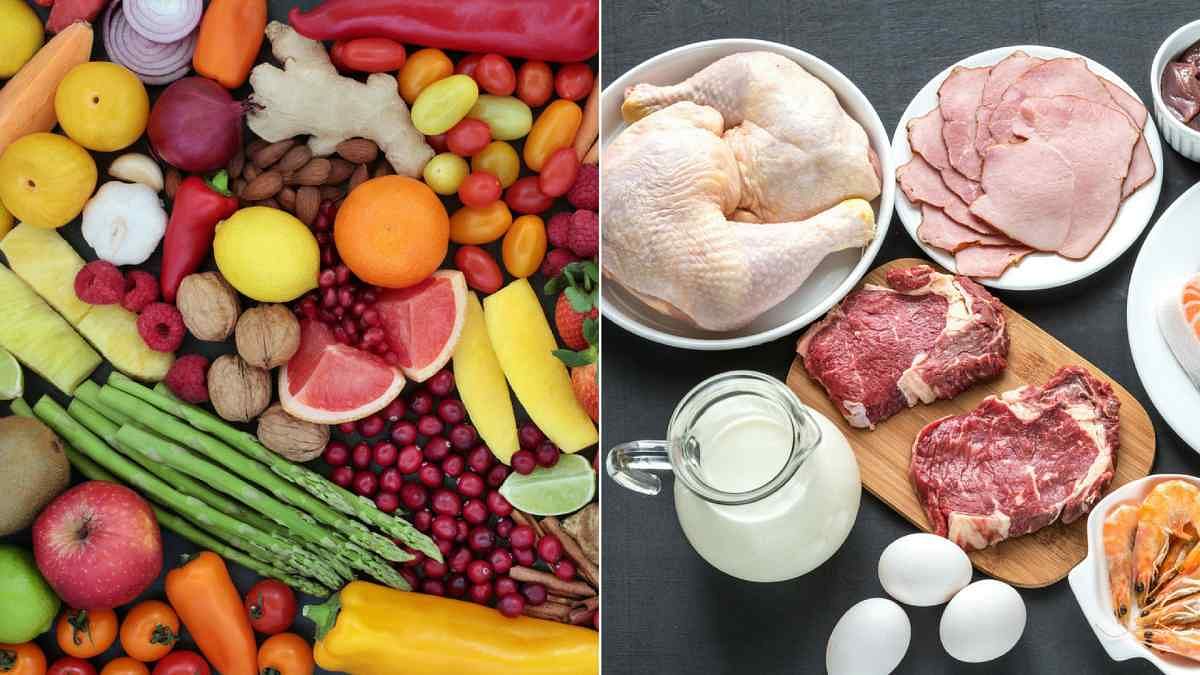 PC: SAMEEKSHA KHARE
The democratic form of governance under the carefully formulated Constitution guarantees certain fundamental freedom that cannot be circumvented. The diverse landscape of India is known for a variety of culinary preferences across length and breadth. Of course, street food vendors are an essential part of the Indian landscape itself cannot be disputed either. Acknowledging this fact, the government of India in June 2020 designed a customized microcredit scheme to help them with working capital. Against this backdrop, the zeal with which some civic officials in Gujarat have read GOI's strong emphasis on street vending wrong amply demonstrates state machinery unnecessarily is intruding into food preferences.
It is reported that four of the state's urban civic bodies, including that in Ahmedabad, have targeted vendors selling non-vegetarian food on utterly unreasonable and absurd grounds. Can you believe the official's commenting about smell and hygiene? It is deeply concerning that we are adding olfactory intolerance to the increasingly long list of intolerances in India. As regards hygiene, officials surely should have their plates full, and as such, why not clean up hospitals, clear garbage, maintain roads, provide clean water, uninterrupted electricity, and the list can be quite exhaustive. Further delving on the matter would show that Ahmedabad civic body's town planning committee has announced a drive against non-vegetarian street food vendors.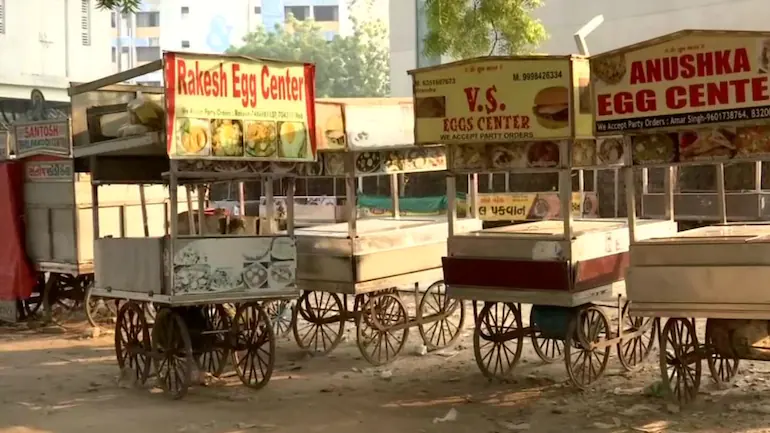 PC: India Today Web Desk
The committee's chairman said food carts targeted will be ones on arterial roads and those near schools or religious places. Ahmedabad's civic agency officials attributed the drive to complaints from some residents. Upon prodding, Gujarat CM clarified that state policy did not intrude on food choices as long as relevant guidelines are followed. Notwithstanding the same, about 40,000-50,000 vendors of the city's 1.1 lakh were estimated by their association to have stayed away. Funnily, civic officials are now claiming encroachment as a reason. It is plainly visible looking at these unconvincing justification suggesting that civic authorities have only manufactured reasons to push some vendors into less-visible parts of the city.
In some urban centers of states like Haryana, local actions have enforced a ban on meat shops during festivals despite there being no state-level directions on the issue. Undoubtedly, these are dangerous trends portending real potential consequences for harmonious coexistence. It is interesting to note that food vendors are a subset of the self-employed workforce showing 37.8% of urban households in Gujarat are self-employed as compared to the national average of 30.7%. Taking some food vendors from their corners and pushing them into smaller roads has a direct impact on their livelihoods. It is incumbent Gujarat's senior-most BJP leaders who must help in restoring the status quo before this unjustifiable action gets even worse.