It all boils down to how progressive any society is towards both genders. We have heard enough of gender parity as the single most important human development index defining the growth of a society.  Nonetheless, what is still visible on the ground shows vis-à-vis extending unbiased treatment to both genders is contrary.  Yes, concerted efforts are underway to ensure disparity doesn't create a further wedge in the preferred treatment extended to genders.  Sadly, the deeply entrenched misogyny and patriarchal mindset of medieval times continue to rule the roost.  Indian society too is grappling to break the ceiling where the male gender receiving preference over the female gender is a stark reality despite evolving tremendously over the years.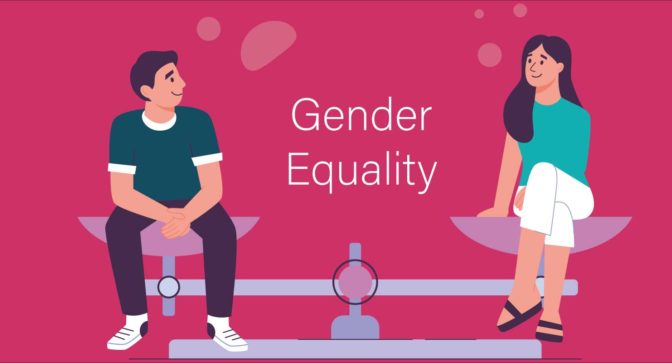 PC: Myva360
As we know, society is nothing but a microcosm of disparate people from all walks of life coming under one big umbrella duly regulated by the norms adopted in line with the changing times. A family is a unit of society that is not only expected to adhere to the expected civil norms in the form of laws but also imbibe virtues of gender parity to their respective off-springs while they grow.  Unfortunately, the male dominion and prominence accorded to one gender over the other haven't shown much change.  Mind you, women have literally proved themselves beyond doubt that they are second to none in every veritable field.  However, gender disparity still makes its presence felt in these most evolved phases of human existence and is a definite cause of concern.
A sense of entitlement pervades males and compels them to feel superior to females. No wonder, women are at the receiving end of male aggressiveness perpetrated in many ways.  Stalking is one such form and has been a clearly defined criminal offense since 2013.  But that doesn't seem to deter stalkers.  Two stalking incidents reported recently – one in Jharkhand where a schoolgirl was burnt to death by a young man and the other in Delhi where a schoolgirl was shot despite a complaint to the police – show stalkers don't fear the law.  Some questions bear asking.  Is the law not strong enough for deterrence? Is the sense of male entitlement overwhelmingly driving men to stalk women? Of course, it is.  Apart from society, parents, and schools failing to sensitize children, there is a need to take a close look at existing tools of law and policing.  Stalking cases have steadily risen since the inception of the law in 2013.
PC:  David McKenzie Law Firm
Stalking cases that were acquitted, compounded, or compromised outnumbered convictions, and 40,000 cases are pending trial. More problematically, 354D is bailable, which allows offenders to secure bail from the police station itself.  This gives too much power to cops to settle cases.  Similar offences like Section 354 (criminal force or assault with intent to outrage modesty) are non-bailable, and so is criminal intimidation with a threat to cause the death of grievous hurt (Section 506).  Thus, changing the statute to make it non-bailable and using Sections 354 and 506 against stalkers should be duly considered forthwith.  Remember, tragedies like those in Jharkhand and Delhi demand that politicians tell cops to adopt zero and also tolerance against stalkers and rethink how the law should be applied to those who terrorize women.