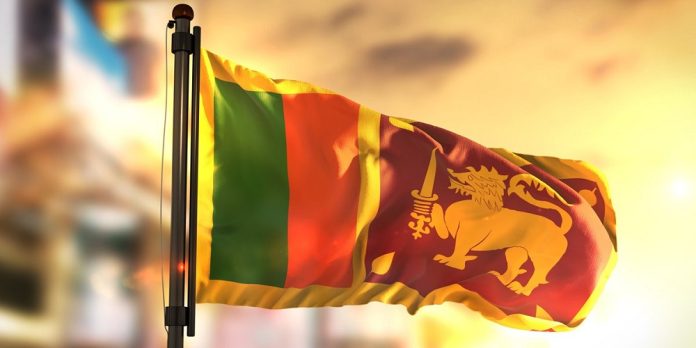 The Sri Lankan crisis unfolding with alarming regularity almost resembles an anarchist situation with no signs of immediate relief to the extremely challenging hardships being faced by the Island Nation's citizens. With no palpable measures to extend relief in place for the beleaguered nation, anger and frustration seem to have prompted Sri Lankan protesters to storm President Gotabaya Rajapaksa's official residence last week.  The hair-raising visuals of teeming protesters ransacking the President's residence sum up how far the citizens are nursing angst against the regime for the present deplorable conditions.  The political leadership headed by the Rajapaksa clan's irresponsible economic policies has ruined the once flourishing nation to a pitiable state.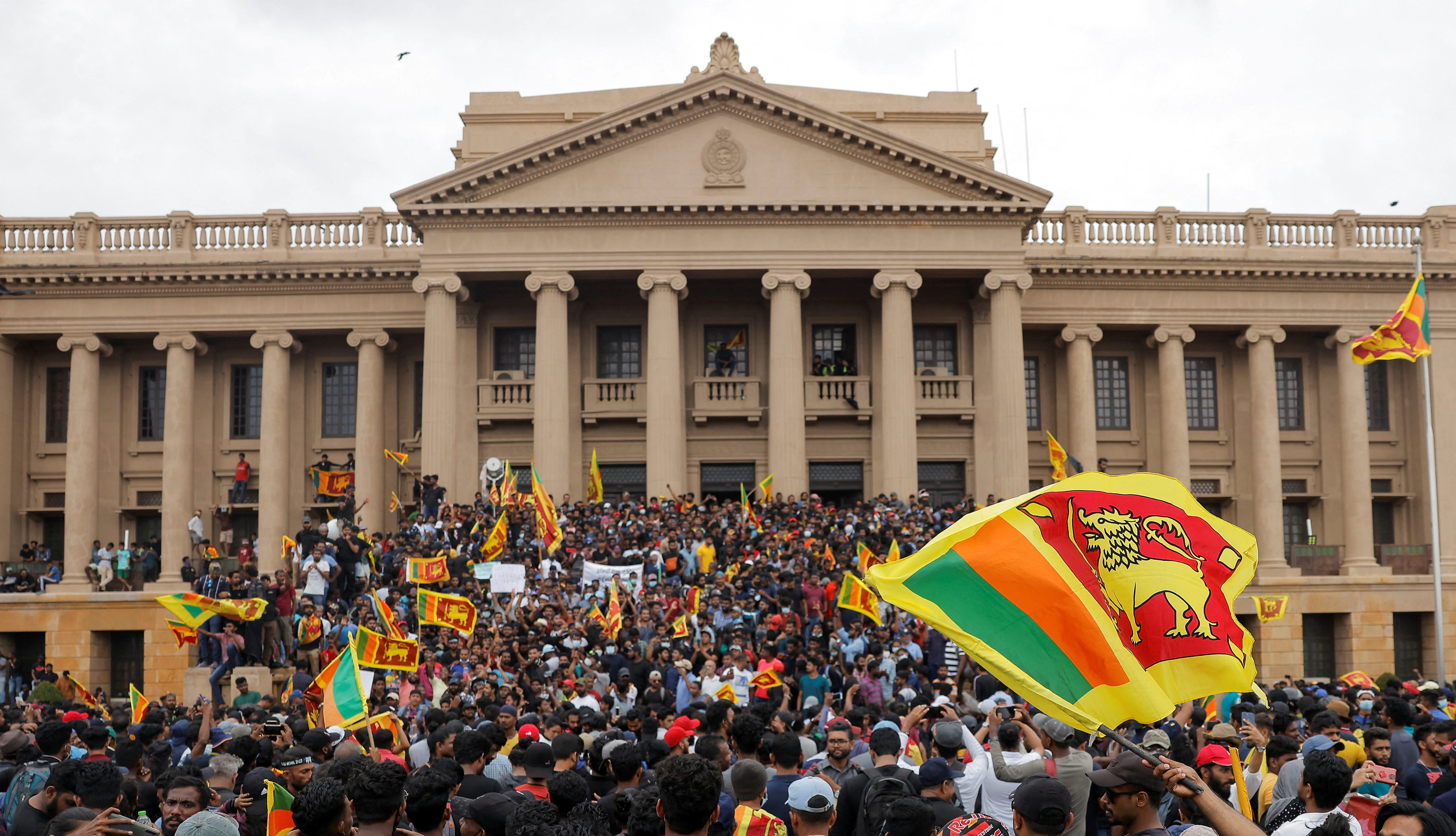 PC: NDTV News Desk
However, the bottom line and the lesson from recent history like the Arab Spring countries where civil strife hasn't abated is that Sri Lanka desperately needs a functional government to get its act together without any further delay, conduct negotiations with International Monetary Fund (IMF) and major nations, and restructure the economy to make it viable again. In the absence of some of these palpable measures, continuing anarchy is bound to lead to agencies and friendly countries interested in Sri Lanka's much-needed revival developing cold feet.  Needless to mention, this situation should be pragmatically addressed with all stakeholders like the IMF as well as developed nations, as also India, stepping in to ensure Sri Lanka stays afloat.
Abhorrent actions like setting prime minister Ranil Wickremesinghe's private home on fire hardly help the Lankan cause. Mind you, Wickremesinghe had accepted an unenviable job, betting that his credentials could help smoothen negotiations and expedite lines of credit.  Apparently, Lankan people have lost patience and want results immediately.  Against this backdrop, the July 9 protests, coming exactly two months after the May 9 violence that unseated Mahinda Rajapaksa, are a stark warning to political parties to stop bickering and brainstorm the next concrete course of action, including forming a unity government and also holding fresh elections.  Debt restructuring with IMF must proceed quickly, including creditors like China.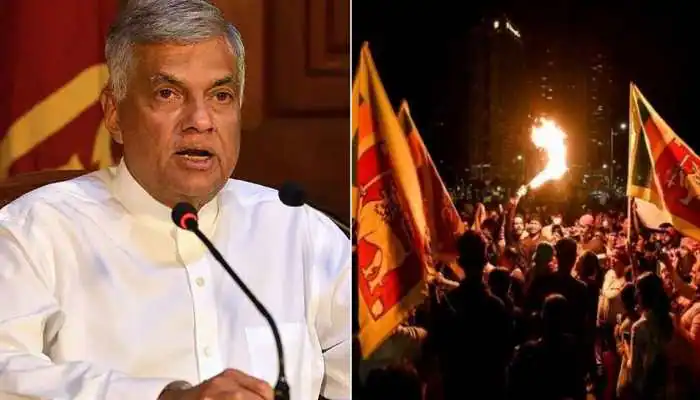 PC: Zee Media Bureau
The Indian government has been generous in extending all possible help and support in cash as well as kind. Nonetheless, with inflation topping 50% and the Sri Lankan rupee crashing to 350 a dollar, food, and fuel shortages will worsen without a government in place.  Sri Lanka's strategic location in the Indian Ocean, through which a busy international shipping route also passes, must stir other nations also to offer more aid to the embattled country.  Lankan economic mismanagement threatens a regression with schools shutting last week, and hospitals running out of medicines and supplies.  Thus, unpopular bailout measures, belt-tightening, and a peaceful transfer of power to a credible government should be the way forward.  If not, Lanka will struggle to attract tourism, trade, and foreign investment as it once did.