Snapchat is a mobile app that allows users to send videos and photos that disappear after a few seconds. It's a fun app where you can add captions or doodle and share with friends or add it to your story. With Snapchat, you get to decide how long you want to share your media between 1 to 10seconds. And this makes it different from other social network where images are forever and you have to worry about how you look. Also, when 10seconds are over, the media is deleted forever (yes, you can take screenshot of it, but with sender getting a notification).
10 reasons to download Snapchat and start using right away:
Expeditious:
The Snapchat opens directly to the camera, which helps you to capture a fugacious moment. Just put the title with emoticon and share.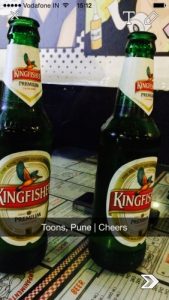 You can feel safe:
Like other social media, you don't have to take care of how you actually look in the photo as it is only for few seconds. Once it is sent and 10 seconds expire, it will never come back to haunt you. Also if you add the same in My Story, the snap will remain for 24hours only.
Share your story:
Though the snap your share is short and just for a few seconds. But with  "My story" feature, it allows you to record and keep your medialast for 24hours. You can add multiple photos or videos to convert it in the story.
Sneak Peak:
Snapchat helps to tease your followers by giving the sneak peek for a few seconds. You can make them curious about food or the place you are travelling. This may let them to come back to you and ask where have you been.
One to One sharing:
You can send a photo or video specifically to one person unlike other social media sites where everyone can see your post.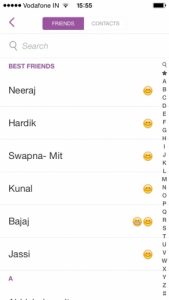 Promote your Brand or Business:
No matter what business you are into, Snapchat is another media to helps you promote and market. You can make a story and share the idea of your business.
Snapchat proves there is art in you:
Love creating artwork ? Snapchat is a best way to work on live images and share it with others.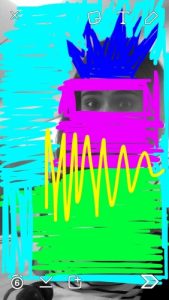 Snapchat Discover:
It is a way to find stories from different editorial teams, tap on one of the icon and discover their stories.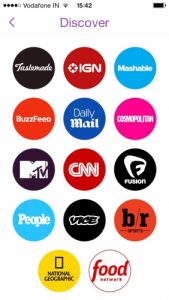 It's okay if your content sucks:
Some of our messages are useless to post on social media like Facebook but it can be perfectto Snapchat.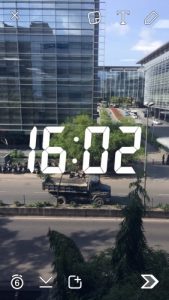 Snapchatting is real fun:
Act stupid, and share the fun !