In today's world the Indian Gurus or in other words "miracle workers" are referred as "godmen,". These Gurus are not only famous, but they also possess a lot of wealth through NGOs and private funds. Some well-known ones who have passed away cannot be missed like Sri Sathya Sai Baba. He expired recently and had more followers than any other Indian guru. Also, financial worth of his spiritual empire was tremendous; reportedly more than Rs 40,000 crores!
Here are 7 richest gurus of India who own a great amount of wealth and also a vast business empire:
Richest gurus of India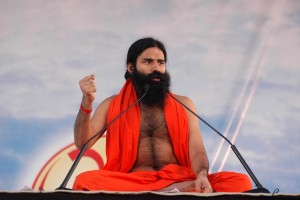 1. Baba Ramdev
The most well known Guru in India. He gained his popularity through Yoga and alternative medicines. His life is more or like the Bollywood film industry. Ramdev Baba was born in the poor family in Haryana. As he has grown himself in the field of yogasanas, he went on to build an enviable empire of Rs 1000 crores.
He noted the issue of black money publicly in 2008 and it was before the assembly elections of 2009. As per the research of tehelka.com, Ramdev Baba controls over Rs 11,000 crore and counted under richest gurus.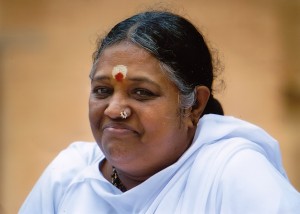 2. Mata Amritanandamayi

Mata Amritanandamayi Devi or Amma ("Mother") is a spiritual leader and teacher. She is also a saint to her followers. She has hugged close to 30 million people to date. She is extensively respected for her humanitarian bustles. She is considered among the richest gurus 'godwoman' in the country. Her main sources of income are Amrita Schools, Amrita Institute of Medical Science (Kochi) and TV channel. Apart from this, she also gets a lot of money from the donations from her millions of national and international devotees. In today's world, she has an asset of Rs 1,500 crores.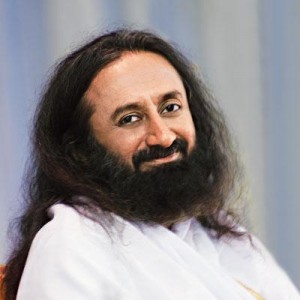 3. Sri Sri Ravishankar

Sri Sri Ravishankar is a renowned spiritual leader, known worldwide. He was born in Tamil Nadu. Ravishankar is the founder of the very famous Art of Living foundation. It has an estimate of 300 million followers in 151 countries where the donation is in the millions. His source of income are Art of Living Centre, Sri Sri Shankar Vidya Mandir Trust of PU College, Sri Sri Centre for Media Studies, Sri Sri University and Art of Living Health and Educational Trust, US. As per the research, he has approx Rs. 1,000 crore assets that include his Art of Living institutes, pharmacy and health centres.
 4. Asaram Bapu
Sant Shri Asharam Ji Bapu is delightfully known as Bapu among all the godmen. He was accused of land grabbing in Gujarat and various other cities. Now he is settling those strings of cases charged against him. There have been rumours of menacing activities inside his ashrams after four children were found dead. The ashram is also said to be built on land acquired illegally. Asaram bapu carries a turnover of Rs. 350 crores; however, the figures may vary due to his illegal properties and ashrams.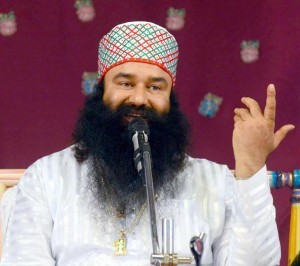 5. Gurmeet Ram Rahim

Gurmeet Ram Rahim Singh Insaan is the current head of an corporation called Dera Sacha Sauda. He is being accused of murder, rape and sexual harassment. The Dera Sacha Sauda was established in the year 1948. As per the assets, Ram Rahim has over 700 acres of agriculture land in Sirsa.  He also has over 250 ashrams across the globe. Although his income isn't revealed officially, but he is considered to be one among the richest gurus.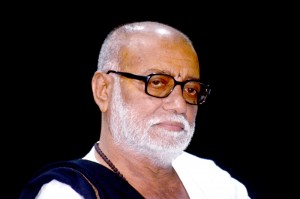 6. Sant Shri Morari Bapu

Morari Bapu has been delivering Ram Kathas for more than fifty years. His Kathas are famous across the world and are considered to be for universal peace. Bapu's special courses in India and abroad make up a turnover of Rs. 150 crores and he is also counted among the richest gurus.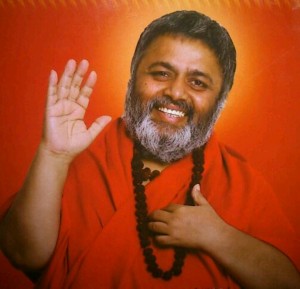 7. Avdhoot Baba Shivanandji Maharaj

Avdhoot Baba is the ruler of ancient stories which he has been sharing since ages. Among his devotees, he mostly shares the wealth of wisdom and spiritual Sadhna. He is a role model to many people and controls over 40 crores.
Without a doubt on any of their probability, these Gurus have deep pockets with their ashrams worldwide.
Image Source: Featured Image, Image1, Image2, Image3, Image4, Image5, Image6, Image7