The Renault Kwid was launched on September 24 and is well on track to accomplish its objective. With similar styling like the SUV it's a very attractive and affordable budget hatchback which has clocked bookings of more than 50,000 units so far.
The outstanding response, mainly from first time car buyers, clearly indicates that it has become a tough contender in the segment of affordable cars and thereby giving direct competition to the Maruti Alto 800 who has been in this particular segment for decades. Renault India has already started deliveries and also ramped up production of this super car. The company is accelerating the rate of production to ensure quick deliveries, by setting up its plant in Chennai.
Let's take a look at the features that made Renault KWID a game changer:
1. Awesome Design & Feel
Renault Kwid offers in abundance to the budget small car segment in India with the fresh design, SUV type styling with very well balanced proportions and brilliant road presence, Kwid has it all, it nowhere looks like its conventional competitors.
2. Fuelled with Features
You name it and Kwid has it all!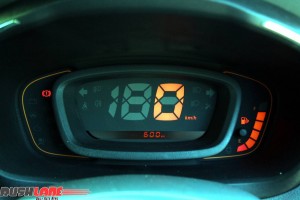 This is undoubtedly the most complete hatchback in the budget car segment with features one could never imagined within this price, it's definitely a treat for the Indian customers within this budget. The dashboard is equipped with a 7-inch display, catering to both information and entertainment needs of the occupants. The digital cluster very freshly designed not only alerts the driver about the car's related important information but, also magnifies the sporty feel hidden within it in a very effective manner.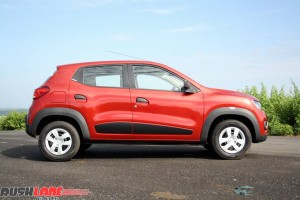 3. Better Capabilities
A Look with is inspired from the Duster is really sporty. Wide black wheel arches, of length under 4 meters and a noteworthy ground clearance of this hatchback makes it extremely compatible for challenging roads.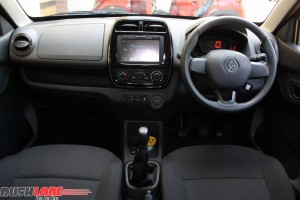 4. Spacious Cabin Space
Hatchback represents a decent cabin that offers a large shoulder and headroom for its occupants. Second row in the car also has a suitable proportion of leg room and ergonomically arranged storage compartments with a fair volume which additionally adds to the utility.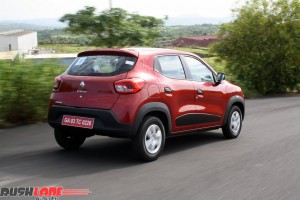 5. Competent Engine
Renault has a newly developed 799 cc three-cylinder 12-valve petrol engine that can produce 54 PS at 5,678 rpm and 72 Nm of torque at 4,386 rpm.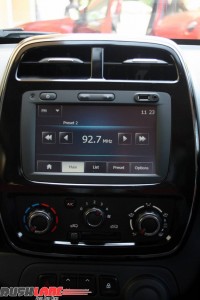 6. Impressive Pricing
Priced impressively and gives a clear leading edge to the Renault's latest innovation. Series of advanced features which hasn't been seen before in an entry level hatchback, Kwid is priced at 3.00- 4.00 lakhs.
7. Highly Economical
Renault's Kwid hatchback claims to offer a mileage of 25.17kmpl, which is the best as compared to the other contenders, Maruti Alto and Hyundai Eon. It is the best fuel-efficient car in the petrol segment of the country.
8. High Safety
As compared to most of the entry level hatchbacks which lack in appropriate safety features for its occupants, Renault gets all the advantage on this particular feature, the car is very well equipped with airbags with dual front, seat belt pretensions and a strong body structure with crumple zone.
Renault Kwid is that one car, which is definitely going to make things really challenging for the other car contenders in this budget car segment. Kwid with its awesome features, styling and the above all pricing makes it a definite option for each buyer who aims to buy a more value for money car.
Image Source: All images & Featured Image