The Rio Olympics is just few days away and the biggest sporting event held once in four years has already had its share of controversies in the form of failed drugs tests. One of the world sports' biggest names like Russia finds itself embroiled in scandalous terrain what with alleged complicity of the State itself, no less. Back home in India, when everything seemed perfect with huge hopes of increasing on the previous tally of six medals, names of couple of athletes failing drug tests has emerged on the unsuspecting nation as a real dampener.
It is commonly known across the world especially on the sporting arena – that unscrupulous athletes do indulge in abuse of performance enhancing drugs. But what prompts such athletes to actively pursue unethical path is quite incomprehensible and defies sensible logic. Cutting corners to garner glory is laden with unmitigated perils which are bound to derail not only progression in the chosen field(s) but also burden one with inglorious reputation leaving little or no chance for redemption.
Tainted characters virtually have no way whatsoever to redeem once he or she gets bracketed as cheaters. Why athletes trade ruinous path rather than opt for clean, ethical and legitimate ways and means to excel? Is it lure of the lucre or is it lethargic disposition where the mind body does not wish to go through the grind to carve out a niche? Is it overriding ambition camouflaging essentials of fair-play or is it blatantly unrealistic desire hell bent on achieving triumph? Is it lack of opportunities at different platforms meant for rightful exploration or is it to willingly circumvent all available legitimate routes to garner name & fame overnight? What is it that incessantly drives one to cheat to emerge victorious on a false premise?
There are any numbers of successful athletes all around who are acknowledged for their clean, ethical and inspirational feats through sheer dent of brilliance on the sporting fields and without taking recourse to performance enhancing drugs / substances. This substantiates that there is no substitution for hard work. However, cutting corners seems easy rather than traverse extra mile honestly. Sports scenario in the present day isextremely competitive across different disciplines demanding nothing less than absolute commitment, perseverance, determination and perpetual hard work. Make no mistake; with so much economics riding vis-à-vis TV sponsorships & commercial aspects, sports is definitely lucrative attracting hordes of youngsters which is really heartening.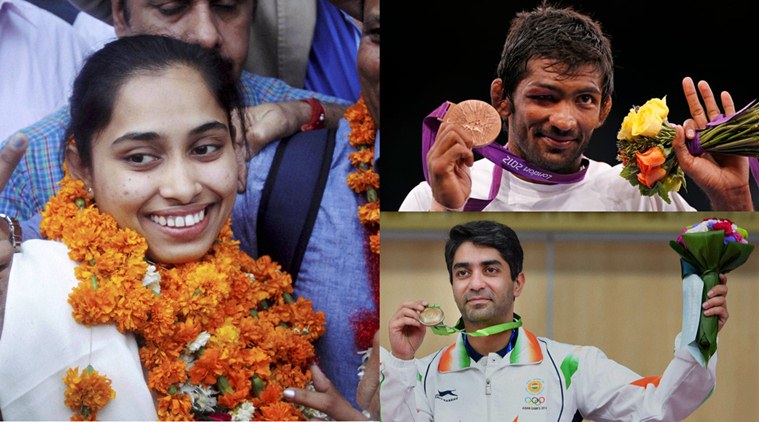 Nonetheless, all concerned authorities viz,. Sports Federations, Anti-Doping Agencies, respective Governments, Coaches, Sponsors' should leave no stone unturned to propagate the virtues of remaining morally upright without falling prey to immoral and deceitful ways. Athletes found guilty should also be not spared with ban for few years, as is the case now. Ban should be for life which acts as concrete deterrence and nothing less. Then and then alone the menace of PEDs could be put at bay.