When the lockdown was introduced and infection rates were yet to find a firm foothold, the country was aghast witnessing many advanced western countries grappling with the rising menace of the COVID-19 pandemic felling them mercilessly. Several deaths reported, and the visuals of people getting treated in overflowing hospitals provided for an extremely disturbing scenario.  We all were hopeful and boasted of our inherent immunity to keep the virus at bay.  Hot climate prevalent here was toasted too.
PC: business insider
As the virus started spreading its dreaded tentacles to all corners here, fragile healthcare facilities and infrastructure started appearing inadequate. Though expected, the alacrity with which the entire nation battled at the beginning of the lockdown slowly started waning as the cases ascended gradually.  Presently, many hotspots – especially metro cities – are in the grip of severe crisis struggling to extend requisite medical facilities to infected people.  What the country dreaded the most is turning into a reality now.
Left with no better alternative in the absence of limited public healthcare facilities at its disposal, the State Governments are contemplating co-opting better positioned private hospitals to fight the menace more purposefully. Though such a move was always considered inevitable and hence should have been introduced much earlier, time is ripe indeed to spruce up whatever resources available to ensure succor is provided to suffering people.  Impediment though is the rates proposed by the State Governments.
PC: maps of India
As we are all aware, philosophies of both public and private hospitals are poles apart serving diverse purposes. Whereas, public hospitals are welfare-oriented aimed at serving the people freely or at the most charging at a discounted rate.  On the other hand, private hospitals are more attuned towards making profits by offering superior facilities in comparison.  Ideally, both entities are expected to collectively proceed ahead to address the burning issue satisfactorily.
Therefore, few State Governments have come out with proposal fixing rates to be charged by the private hospitals in the event of patients referred for virus treatment. As is its won't, the private hospitals are not satisfied with the proposed rates and are seeking further increase citing lost opportunity cost which otherwise would have accrued treating patients suffering from different ailments.  The situation is critical and hence demands understanding from both parties to arrive at an acceptable middle ground.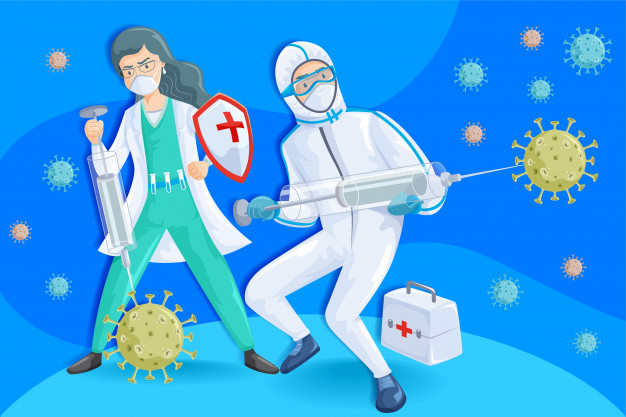 PC: freepik
Understand the crises starting at us in no less than a national disaster and hence qualifies for a calibrated approach involving all concerned. Most importantly, the healthcare sector who are at the forefront battling out the menace.  Keeping the larger interest of the nation and the citizens, the private hospitals and the State Governments should arrive at mutually agreeable rates without any further delay.