We Indians are not only quite adept at comprehending anything and everything about corruption so widely prevalent in literally every walk of life but also have accepted the malaise bogging the society with nonchalance fully resigned to the fact that nothing is going to change in the foreseeable future. Paradoxically speaking, people considered as policymakers, political leaders, intellectuals, profound thinkers, civil society members, ordinary citizens, and the ilk will exhort passionately about rooting out corruption at any given opportunity.  However, when it comes to following the virtues of uprightness, morality, honesty, ethics, and conscientious disposition in letter and spirit, many of us are found blissfully looking the other way.
PC: ThusimBu
We don't mind shelling money by offering a bribe to get our work done speedily from many governmental departments for day-to-day routine requirements. Did someone say government work is god's work? The common refrain from many of us despite loathing corruption is why should we make multiple visits if the work can be concluded by shelling out a few bucks.  Cannot fault the thinking so prevalent amongst us courtesy of all-pervading corruption.  Yes, we are done to death by the political parties making grandiose announcements to get rid of the corruption nearing election times.  It's another story altogether that nothing palpable emerges subsequently.
No sooner than the party assumes power, the ugly head of corruption raises its despicable form only to further harass the common man desperately seeking his/her rightful privileges. Of course, the ruling dispensation always assumes moral one-upmanship vis-à-vis handling corruption-related issues by targeting opposition leaders.  No wonder, we keep hearing how opposition parties shrilly voice concerns about vendetta politics at play.  Another often heard a charge against the ruling dispensation is how the law enforcement agencies are misused targeting the opposition ranks alone.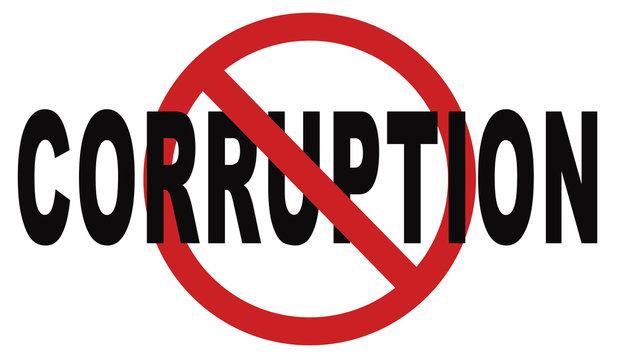 PC: Stock.Adobe
Against this backdrop, the astounding amount of cash being unearthed from the now sacked minister of West Bengal lends further credence to the deep-rooted corruption associated with the political class. The ex-minister and his aide seem to have had a very simple view of hoarding ill-gotten cash and storing them in apartments thereby making law enforcement's job easy.  As mentioned above, we are so used to political brazenness about corruption-related cases getting unearthed that footage of trunks of cash being carted out still moved public opinion in the instant case.  However, two broader inferences applying to Indian politics, in general, deserve attention.  All political parties must recognize that the chances of an embarrassing corruption scandal coming to light are higher now than before.
It can be central agencies or a victim going public. The most disgraceful point is the shameful use of vital services and infrastructure to extract money.  Selling teachers' posts is a widespread practice.  Haryana comes to mind here.  Also, clearances for government projects that can directly ease citizens' lives were made conditional on a high   Karnataka dons the dubious hat on this front.  These are particularly ugly practices that should have no place in a civilized society.  Will we see a welcome change in curbing the corruption cases from rearing their ugly head perpetually?  Highly unlikely.