For every women pregnancy is one of the most beautiful moments, isn't it? This phase shows how strong the woman is as she creates a new life. In all the excitement and stress which the to-be-parents go through to welcome their bundle of joy, the one very important thought which can be distressing is how exactly you would like to deliver the baby? Isn't it? Most of the women are usually are frightened of the thought of that intense labour pain.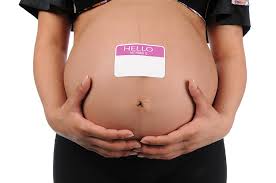 Different Types Of Birthing Methods
Unlike the olden days, these days most of the mothers are given a choice to choose the birth method from a variety of them. Some of the most common birthing methods are
1. Vaginal Delivery
This is the natural process of giving birth, where the baby is born through the birth canal. Most of the women face labour pain at around 38-41 weeks of pregnancy.
2. Caesarean Section (C-Section)
C-Section or cesarean section is that Birthing method where the delivery of a baby is done through a surgical incision in the mother's abdomen and uterus.
3. Vaginal Birth After Caesarean
Today the changes in surgical technique have given rise to the possibility of VBAC in many cases. It is estimated that 75 percent of women who go for VBAC have actually had a successful vaginal delivery.
4. Vacuum Extraction
This method of birthing is sometimes done during the course of vaginal childbirth. A health care provider applies the vacuum which is a soft or rigid cup with a handle and a vacuum pump directly to the baby's head and pulls the baby out of the birth canal.
5. Forceps Delivery
Another type of operative vaginal delivery which is sometimes needed in the course of vaginal childbirth. The doctor applies a forceps which is an instrument shaped like a pair of large spoons to the baby's head and pulls the baby out of the birth canal.
6. Natural Caesarean: The New Trend In Birthing
But, today I bring for you a new addition to the birthing method 'Gentle Caesarean or Natural Caesarean'. Yes, Natural Caesarean is the new trend in birthing, it is basically a mixture of natural birth and caesarean. This new trend has become really popular among mothers. On watching the video you would notice the little baby effectively delivering himself. Yes the baby makes his way out of the mother's stomach through the incision made during the caesarean. Isn't that cute?
Image Source: Image 1, Featured Image.