Currently India has a number of popular themed resorts, and trust me each and every one tries to look more promising than the other. The pace in which these resorts are growing is totally dynamic, I feel very soon it will become really difficult for the tourist to choose as the number of options would be endless. In case you too are feeling the challenge to choose where to go then here I am with some help, which will surely simplify your decision. Check Out 7 best themed resorts in India.
7 Best Themed Resorts Across India Which Are A Must Visit

1. Mandarin Village Resort – West Sikkim
Located in West Sikkim at a height of around 5,600 feet in Kaluk. The Mandarin Village Resort will give you a true glimpse of a traditional village lifestyle. This resort is an ideal place to spend some peaceful moment in the lap of mother nature and watching the fabulous vies of the Mt. Kanchenjunga. The resort spreads across a total area of around 23 acres and also offers a variety of flora. The best time to visit this resort would be from the months of April to June. There is another speciality of this resort, and that is that they arrange Bonfire and barbeques if the tourist request.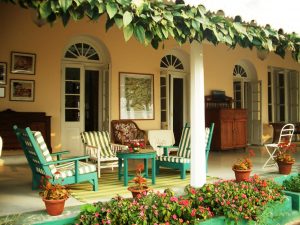 2. Glenburn Tea Estate Resort – Darjeeling
The Glenburn Tea Estate Resort is located at about just an hour drive from Darjeeling. The beautiful resort spreads right in the heart of a 1,600 acre working tea estate. The resort has a total urban look and feel, the rolling hills, verdant forests and the tea picker villages make this resort even more special. In case you visit this resort be ready to be greeted by the finest aroma of tea. The beautiful greenery surrounding the resort is truly breath-taking. The best time to visit this resort is from October to March. Don't miss out on the awesome experience of Tea Picking amidst the beautiful tea gardens.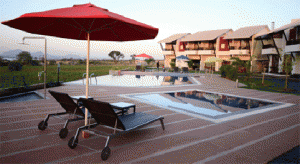 3. Sula Vineyards – Nasik
Sula Vineyards is the first wine resort in the country. This resort is located in Nasik and has some of the most fantastic rooms with wine as the prime theme. Also most of the rooms here offer the view of a beautiful swimming pool which makes it an ideal place to bust out some stress or enjoy some wine. The best time to visit this resort is from November to March. Do not miss out to taste the Madera Wine is their speciality.
4. The Machan – Lonavala
The Machan is a tree house themed resort which is located at a distance of around 2.5 hours from Mumbai. It is set at Jambulne in Lonavala, this location is also listed as one of the top 25 Bio Hot Spots across the world. If you have always had a dream to live in a tree house, then this place will surely grant your wish true. Tourist can visit a beautiful view soon after the sunset, it seems that the sun sets away making this place look more romantic and beautiful, no wonder this place is also considered to be a lovely romantic getaway. The best time to visit The Machan is from June to September. If you love adventure, then you can also try out the challenging treks offered here.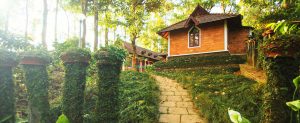 5. Misty Woods – Coorg
Coorg has a number of resorts, but this farm will steal your heart away. Located about 3000 feet above the sea level in Coorg, the Misty Woods is totally untouched from the hustle and bustle of everyday life. The smell of fresh air almost all the time with that perfect cuppa of tea\coffee will make you totally relaxed. The best time to visit this resort is from November to February.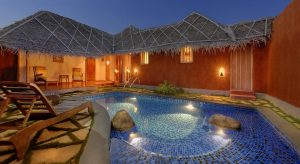 6. Orange County Kabini – Mysore
located in Mysore, Karnataka the Orange County Kabini will surely drawing you to the vibrant social tapestry of the local Kadu Kuruba tribe. A wildlife-themed resort located amidst picturesque beauty. The best time to visit this resort is from November to May. Do try their Kuruba Grill as that's their speciality and you will surely love it.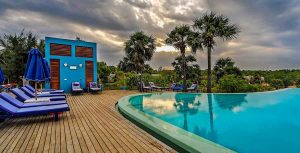 7. Dune Eco Beach Resort – Pondicherry
The best part about this resort is that you don't need to wait for the best time of the year to visit it, yes any time you go there is bound to turn into good time. Get ready for a placidly peaceful experience near the beach side. The Dune Eco Beach resort is located in a village called Pudukuppam. It spreads across an area of around 30 acres and is full with untouched nature. So head straight to this resort and enjoy the purest breeze right on your face.
So look no further, as by now you have surely witnessed some of the best resorts that India has to offer. Make sure you visit one of these the next time you're in one of these cities. And do let us know which one was your favourite.
Image Source: Image 1, Image 2, Image 3, Image 4, Image 5, Image 6, Image 7, Featured Image.