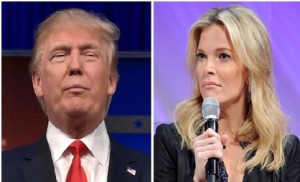 Melania Trump opened up in a rare interview on Wednesday, and went on defending her husband for all the controversial comments made by him on Mexicans, Muslims and women. It was her first in-depth interview, since Donald Trump announced his bid for the presidential nomination.
Melania Trump defended Donald Trump's statements!
The Slovenian-born former fashion model defended her husband's statements which at one point of time had caused trouble to Donald. These controversial statements had even put Donald on the battle, which was full of high voltage questions! There must be a sigh of relief for Donald, after publicly gaining her wife's support.
All the three scenarios where Mrs. Trump defended her husband:
The Mexican scenario!
The Mexican scenario started in the last June when Donald Trump made some nasty comments about the Mexicans in his presidential announcement speech. This is what he said:
'When Mexico sends its people, they are not sending their best. They are not sending you. They are not sending you. They are sending people that have lots of problems, and they are bringing those problems with us. They are bringing drugs. They are bringing crime. They are rapists. And some, I assume, are good people!'
Melania defensive cover-up!
When commenting about this statement, Melania Trump said that she doesn't believe her husband insulted Mexicans. She said, "He said 'illegal' immigrants. He didn't talk about everybody. And after a few weeks of giving him a hard time and bashing him in the media, they turned around and said, 'You know what, he's right'. He opened conversation that nobody did."
She is also an immigrant herself. But, she went through the legal processing in order to become a US citizen. And, she wanted the same i.e. to properly follow the laws and rules, from other people too!
The controversial statement on Muslims!
Mrs.Trump supported her husband's call for a 'total and complete shutdown' on Muslims entering the US. She said, 'What he said is it will be temporary and it's not for all the Muslims. We need to screen them. He wants to protect the people of America so we… Keep the country safe. That's very important to him'.
She further said, 'It's very dangerous. We have people coming into the country… We don't know who they are; we don't know what they will do.'
The scenario of women equality!
Despite his war of words and prolonged feud with Megyn Kelly, Fox News host, Melania Trump said that her husband treats woman equal to men. She said, 'He treats women the same as men. Woman or man, it's no different, you're a human'.
Coming forward to support Mr. Trump!
Mrs. Trump has been largely absent from the campaign trail, as she spends most of her time with the couple's 9-year-old son, Barron in New York. But last week, she did address her husband's supporters after his win in South Carolina.
She also revealed that she communicates with her husband frequently and also let him know what she thinks. She said, 'Do I agree with him all the time? No, and I tell him. Sometimes he listens to my opinion, and sometimes he doesn't!'