Words like online, virtual, work from home, and the ilk have assumed such a ubiquitous form in our daily lives that these new norms are hard to get rid of as and when the situation surrounding us allows us to indulge in a carefree manner. Ever since the pandemic has overtaken our once comfortable existence in more ways than one, a slew of compromises and adjustments have defined whatever endeavours undertaken.  Though the bulk of the country's economic activities is unorganized and hence are reeling from the heat generated owing to restrictions, the organized sector has adjusted to this new norm seamlessly.  White-collar workers would readily vouch.
Pc: Crazy Egg
Most of us used to the free world of mobility without hindrances or suffocating limitations are finally able to breathe a sigh of relief as the economic activities resume with renewed vigour and luster that was sorely missing all these months.The scarring the psyche is subjected to during the last several months are still afresh and might extract tremendous efforts to rein in several layers of accumulated negativities. Purging irrelevant and unproductive garbage from the deep recess of the subconscious mind demands no less than collective resolve to revert to earlier self.
One of the most prominent modes of relaxation readily embraced by humankind is to unwind by excitedly undertaking traveling from one destination to another in pursuit of happiness, pleasant experience, and general well being. Friends, acquaintances, families, and like-minded people gathering/foraging into expeditions of different proportions are nothing new.  No wonder, travel, and tourism industry are aptly identified as one of the most key economic parameters for every nation under the earth generating precious revenue for sustenance.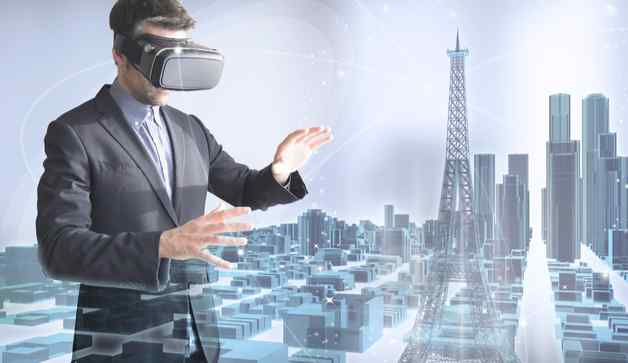 Pc: Business World IT
Many countries economy is dependent on the revenue generated out of tours and travel attracting people from every corner of the world requires no further emphasizing. As the pandemic-induced restrictions had placed severe constraints on the travel industry till now, resumption of activities has gradually paved the way for a welcome buzz that was sorely missing.  During the peak of the pandemic when everything went online as the virtual world took over in line with the necessities,many would have wondered how to stimulate traveling experience entering an unreal domain.
As the novelty factor of virtual realism lost its sheen after a while, reality dawned on many of us that we were imprisoned in the unnatural or make-believe world that can never replace the sensory experiences humankind is so accustomed to. Cooped up within the four walls of the home, though comfortable initially for many, eventually turned into the confinement of sorts as the fatigue factor set in eventually.Human beings are nomadic by nature leaving no opportunity for mobility to go wasted as the instinct kindles the suppressed urge to break free after a while.
Pc: Nomadic Matt
Now those travel restrictions are removed, weary people will forage into journey mode yet again though the fear of contracting the virus firmly resides at the back of the mind. Observing all health and safety precautions should ensure unhindered indulgence in what we all look forward to i.e. wandering to places wherever feasible.  You see, travel cannot be replaced by technology.  As Such, let us step out to revel in those indulgences that have been deprived of for so long!