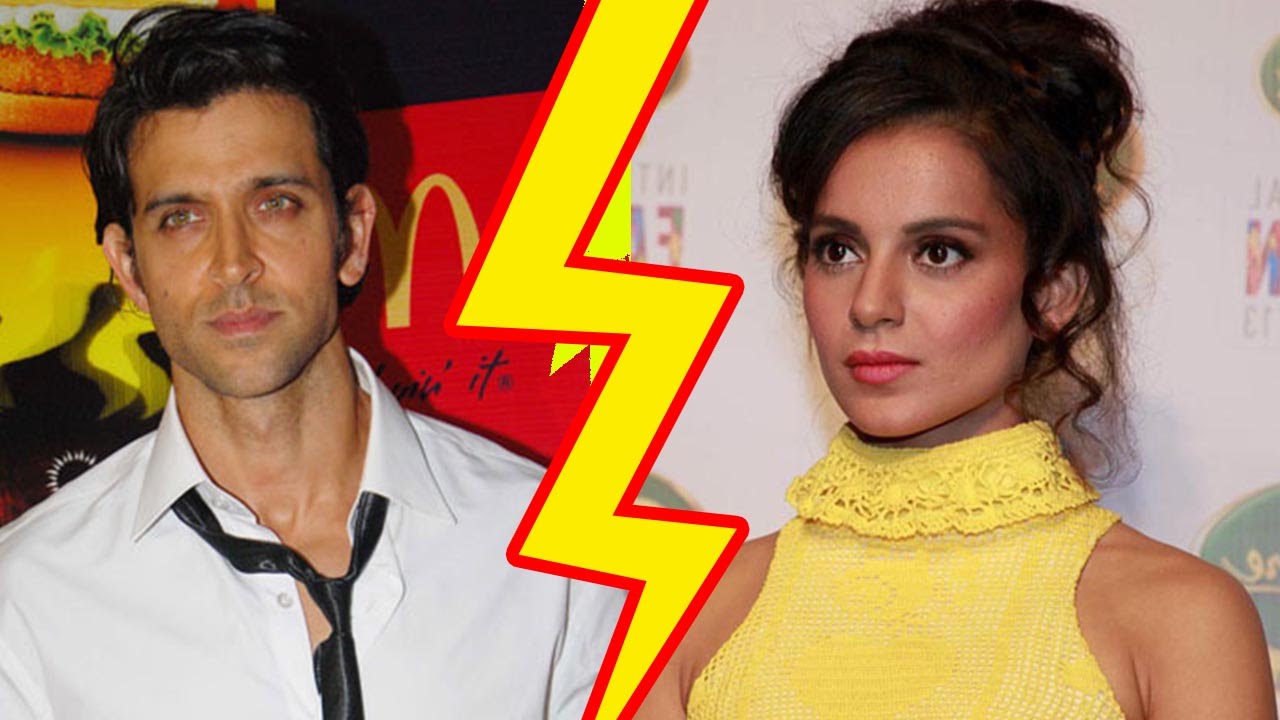 The secret Bollywood affair has taken a new turn on Tuesday. A media report says that Hrithik has sent legal notices to Kangana of labeling him and creating an impression of both having been in a relationship. Countering this, Kangana Ranaut has sent back a 21 page notice claiming frighten and threat.
When media asked Kangana about an expel from Aashiqui 3, she said:
"Yes, many lame rumours are doing the rounds, even a dumbass can tell where these rumours are coming from. I don't know why exes do silly things to get your attention. For me, that chapter is over and I don't dig graves".
Following this, Hrithik himself published cold-hearted tweet saying:
"There are more chances of me having an affair with d Pope dan any of d (Im sure wonderful) women d media hs ben naming. Thanks but no thanks".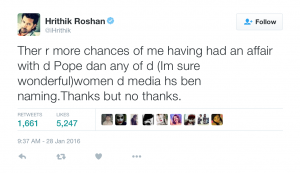 The duo have worked together in Kites and Krrish 3. There friendship began during the shoot of Kites and they got close during Krrish 3. The rumour got stronger when Hrithik ex-wife Sussanne filed a divorce. The actors have never addressed those reports. In fact, they walked out when media asked about their affair.
If you are unaware of the current situation between the two. Here's few scenario:
Kangana Ranaut has sent 1439 senseless emails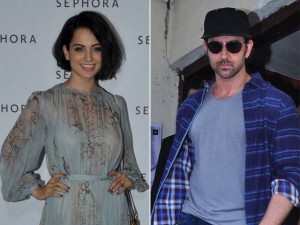 Hrithik's lawyer Deepesh Mehta says Kangana Ranaut has sent 1439 emails to his client. Most of the mails are insensible videos and images with a count of 50 emails a day. Rumour says Hrithik created an unauthorised mail ID himself to communicate.
Kangana from her side asserted that Hrithik is using his sad divorce story and taking an advantage to play with the emotions. Kangana notice says if the emails are 50 per day then Hrithik should have received more than 30,000 emails till now. It is strange to know that the total emails are just 1439.
Kangana suffers from Asperger's syndrome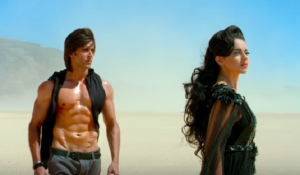 According to Hrithik's notice, kangana is suffering from Asperger's syndrome which makes her to forget things. This kind of disorder is said to be related to autism spectrum disorder (ASD).
Kangana strongly replied and said Hrithik himself is suffering from mental disability since his marriage broke.
Kangana Ranaut has denied all the allegations against her but this war of words seems never ending.
Image Source: Featured Image, Image1, Image2, Image3