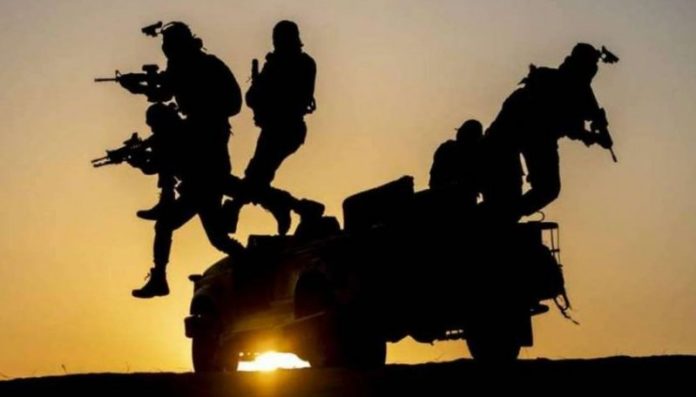 It is well documented and articulated amongst the people closely following how the Indian Armed Forces are burdened by the huge salary and pension bills from its annual budget. With the emphasis shifting to modern technology-driven warfare, incessant calls were originating from various quarters to prune the Indian military's flab to make it leaner and combat-ready forces.  Concerted efforts were underway from the Union Defence Ministry as well as the three arms of the forces to come out with a comprehensive policy to address this issue.  Recently, the Union Government announced a new army recruitment policy ostensibly aimed to fine-tune the fighting forces' abilities to stay operationally ready in line with the modern times' requirements.

PC: NewsOnAir
Let's delve further to understand what the policy holds. The policy is premised on a 75:25 ratio determining how many new soldiers are let go and how many are retained after 4 years making a fine fiscal sense.  As mentioned above, defense salary and pension bills account for roughly half of the annual defense budget of Rs. 5.2 lakh crore.  Mind you, roughly 80% of service personnel in the US retire without a pension.  Also, China did much more over the last 8 years, pruning its land-based army by 50% while boosting its navy and air force.  People's Liberation Army (PLA) retrenched 3 lakh troops.  In comparison, India's recruitment reform is not radical.  And given how much Chinese defense has modernized, India will need more than what it saves from rationalized recruitment.
The moot point to ponder over here is will the new scheme affect the army as a fighting force. Mixed views are emanating from some of the retired army generals raising important questions on whether the new recruitment plan will strain existing training resources and produce a quality problem.  Most importantly, apprehension about the mix of long-term and short-term soldiers will skew in favor of the latter and affect battle readiness is genuine.  One line of argument mentions the post-Agniveer scenario where subunits may not have enough experienced soldiers who can be NCOs.  Another argument says that if unit commanders can manage soldiers' morale, the new recruitment scheme won't affect the army's fighting spirit.
PC: Rajat Pandit
Whatever the mode of argument, some of these answers will only be known years down the line.  However, the Union Government should keep a close look at whether and how the change is affecting ground realities.  The question arises as to what thousands of young Indians will do after getting released annually after 4 years of army service.  The partly contributory severance package for Agniveers is just over Rs. 11 lakhs.  This can be a good cushion to start life in the civil world, and that too, provided the civilian world is offering plenty of employment.  Sadly, the reality is the world's fifth-largest and fastest-growing economy is doing an awful job of creating jobs.  The Union Government should find a way to generate more jobs to keep the millions of youths hopeful.