Being an Indian, you must always be aware of the past and the present of our country. The Republic is governed by the Indian Constitution, which was adopted by the Constituent Assembly. But there are a few amazing facts about Indian Constitution that you might not be aware of; but you should actually know them.
Lets have a look at 10 Amazing Facts you should know about Indian Constitution: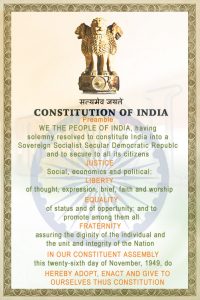 1. Formation
There are many people who might know about this fact, but for those who are not, Indian Constitution was adopted on November 26, 1949. But it was actually implemented in the country on January 26, 1950.
2. Language
In case if you are not aware of this fact related to the Indian Constitution, 'The Constitution of India' was actually handwritten. It was written beautifully both in English and Hindi languages.
3. Original Constitution of India
You will be amused to know that the original copies of the Constitution of India are kept safely in special helium-filled cases in the library of the Parliament of India.
4. Bag of Borrowings
The Indian Constitution is called the 'bag of borrowings' as the basic concepts in the Indian Constitution are the copies from many countries, such as the Liberty, Equality and Fraternity concepts were taken from the French constitution. Similarly, the concept of five year plans was taken from the USSR, Directive principles from Ireland, Parliamentary form of government from the British etc.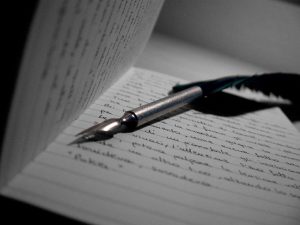 5. Longest written Constitution
Indian Constitution is the longest written Constitution of any independent country in the world today. Being Indians you should be proud of this.
6. Content
Indian Constitution consists of 448 articles, 12 schedules and 98 amendments. If this is taken into consideration, then the American constitution is the shortest one.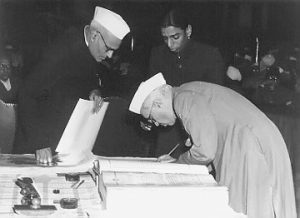 7. Members
Do you know how many members were there in our Constituent Assembly? In case if you are not, then Constituent Assembly had 284 members, out of which 15 were women.
8. Architect of the Indian Constitution
Many people know this that Dr. Bhimrao Ramji Ambedkar is considered as the chief architect of the Indian Constitution. The final copy of the Indian Constitution submitted by Constituent Assembly was under Dr. Bhimrao Ramji Ambedkar and his team.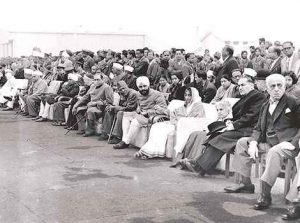 9. 24 January 1950
This was one of the most important day in the history of the Indian Constitution as on this date, Constitution was signed by all 284 members of the committee. On the same day "Jan Gan Man" was adopted as the National Anthem, "Vande Mataram" as the National Song and Lion Capital of Ashoka as the National Emblem of India.
10. January 26, 1950
Finally, on this day, our Indian Constitution came into existence and from then onwards, we celebrate this day as the Republic Day of India.
Being an Indian, we should always be proud of our country and should be loyal towards the flag which we host every year on 26th January.
Image Source: Bing