Chhat puja a festival which is widely celebrated in Nepal, Bihar and Uttar Pradesh. This is one of the toughest rituals to perform and the entire festival lasts for four days.
Here are some very interesting facts about Chatth Puja \ Surya Sashthi-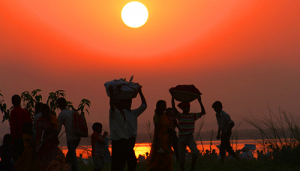 1. This puja is performed to thank Lord Surya for sustaining life on the planet earth and also request to grant certain individual wishes of the devotee.
2. This festival is celebrated by people living in Nepal and widely in India mainly in the State of Bihar, Jharkhand and Uttar Pradesh.
3. The Rituals which are to be followed in this festival are quite tough and mainly performed by the women of the family.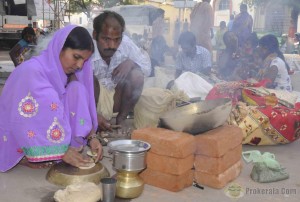 4. Chhath Puja is celebrated for four days. It includes holy bathing, fasting and no drinking water (Vratta), standing in water for long durations in water, making offering i.e. prashad andarghya to the setting sun first and then to the rising sun.
5. This festival is celebrated on theKartikaShuklaShashthi that is the sixth day of the month of Kartikaduring theVikramSamvat.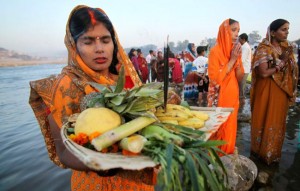 6. Chhat puja starts accurately on the 6th day from diwali. NahayKhay is the 1st day of this festival.On this very day people who fast take bath at a river or pond and prepare a special lunch, which consist of rice and lentil mixed with pumpkin.
7. Kharna is the second day of Chhat puja. Kheer and chapati are cooked over a fire place known as chula which is handmade. The women fast for the full day without drinking water, eats this kheer-roti as dinner after she makes her offering to the rising moon and Goddess Ganga.
8. SandhyaArghya is the third day of the Chhat puja, Offerings are made to the setting sun and people offer suryanamashkar.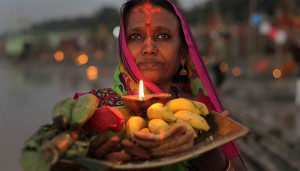 9. The Last day of Chhat puja is known as UshaArghya. Devotees offer Surya namashkar to lord Surya and offerings are made to the rising sun. With the offerings made to the rising sun the Chhat puja ends.
10. ChhathiMaiya is the Goddess who is worshipped during this extremely famous puja. ChhathiMaiya is believed to be the younger sister of Lord Surya.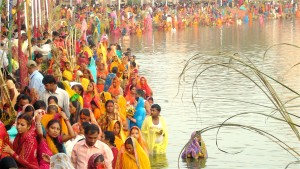 In Bihar, Chatth Puja is one of the biggest celebrations. Bihari's continued their tradition of celebrating this festival even if they migrated in or outside India. This is a reason for increased popularity of this festival.
Image Sources: Featured Image, Image 1, Image 2, Image 3, Image 4, Image 5.