Dr. Rajkumar progressed into becoming the thespian and assumed greatness riding on sheer volume of one blockbuster hit after another literally setting the Kannada film silver screen on fire.  More versatile performances through superbly crafted characterizations keeping the matinee idols immensely popular image and craftsmanship equally aided in further establishing the numero uno status of Rajanna in the firmament of Kannada film industry.  Box office appeal of Rajkumar was unparalleled as 1970s, 1980s and early 1990s were reigned by the superstar.  Some more extremely memorable performances are attempted below in no particular order: –
SANAADI APPANNA. Film based on the novel also starring Jayaprada in the lead role had supporting cast featuring Ashok, Balakrishna, Sampath, Thoogudeepa Srinivas and very young Madhavi.  The film is considered a landmark in Kannada cinema as it is notable for the fact that revered Late Ustad Bismillah Khan played the actual shehnai for Rajkumar's character in the movie.  Elan with which Rajkumar handles the instrument in the film is commendable.  Reports suggest that he canceled all shooting schedules for a month to perfect the shehnai wielding technique and the results were astounding.
PC: Wikimedia commons
OPERATION DIAMOND RACKET. Come to think of it, Rajanna's oeuvre extended to even portraying characters based on the line of James Bond styled films as well.  Fourth in a series of CID 999 franchise, this film was not only well etched out but also picturised stylishly.  Movie was shot in Nepal and became the first Kannada film to be shot outside India. One of the highlights of the movie was Rajanna crooning an entire song with lyrics in English which became a huge hit.  Supporting case featured Padmapriya, Vajramuni, Thoogudeepa Srinivas, Tiger Prabhakar and Fighter Shetty.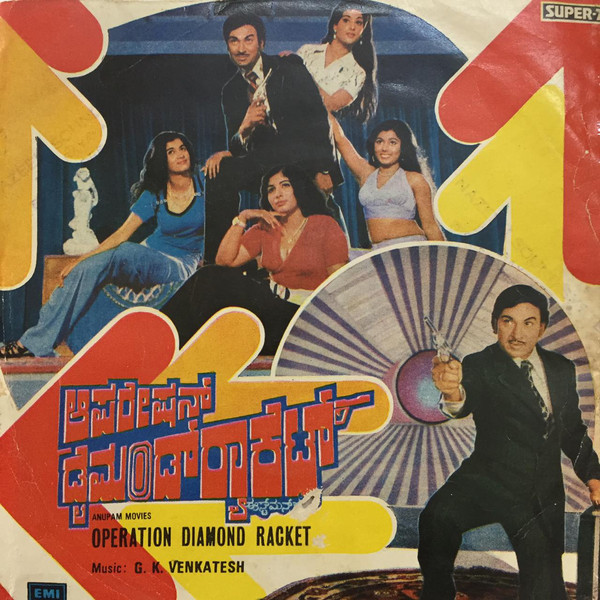 PC: discogs
HULIYA HAALINA MEVU. Literal translation in English means The Yield of Tiger's Milk and Dr. Rajkumar was in his elements depicting the role of Chengumani, the Commander-in-Chief of King Dodda Veerarajendra, superbly enacted by MP Sharnkar, in the 18th Century Coorg region of the present-day Karnataka.  Ensemble cast comprised Jayaprada and Jayachitra in lead roles followed by Balakrishna, Vajramuni, Sampath, Thoogudeepa Srinivas, Shakti Prasad and others.  Needless to mention, music by GK Venkatesh to this day are loved and longingly reminisced by many patrons.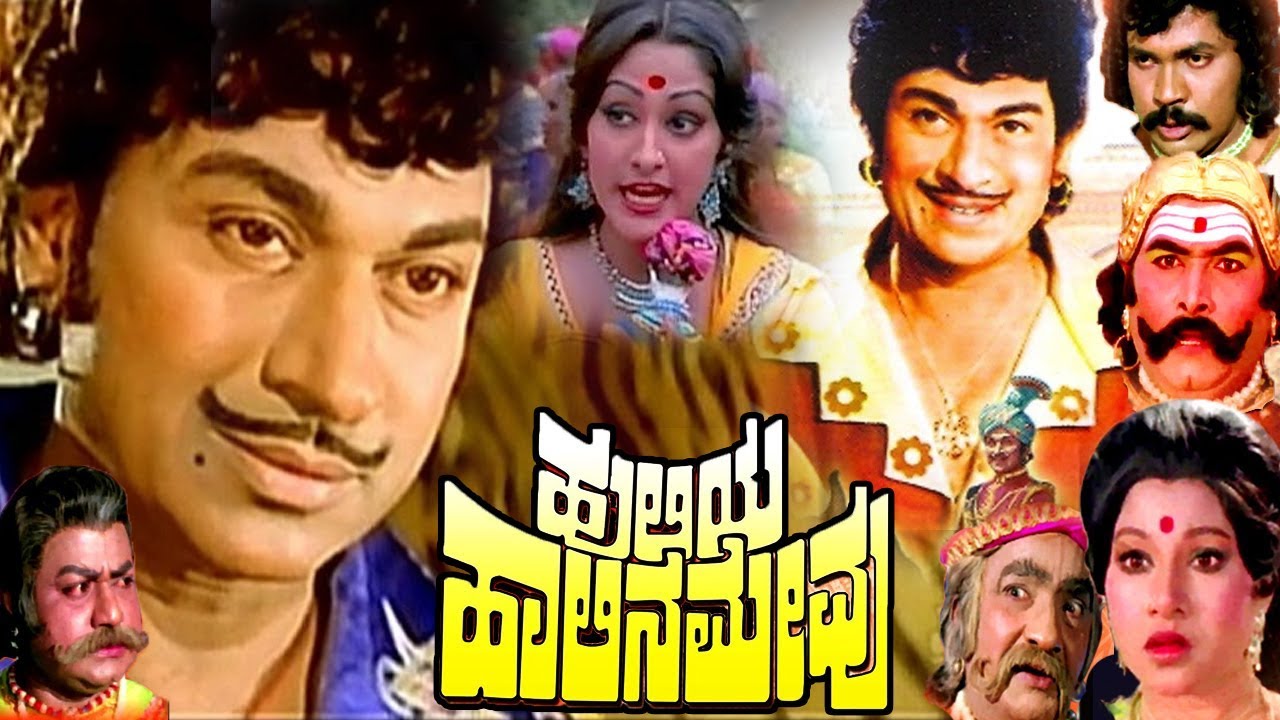 PC: YouTube
HAALU JENU. This is the phase where Annavru slowly gravitated towards depicting socially relevant typical middle-class oriented stories that resonated so affectionately with his legions of fans.  Character portrayed by Madhavi is diagnosed as suffering from cancer and how Rajkumar struggles to meet mounting expenses to ensure his wife is cured against all odds forms the crux of the storyline. Roopa Devi, Thoogudeepa Srinivas, Chi. Udaya Shankar, Shakti Prasad, Shivram and MS Umesh formed support cast.  As usual, music scored by genius GK Venkatesh were mellifluous, soothing and lilting to become a runaway hit.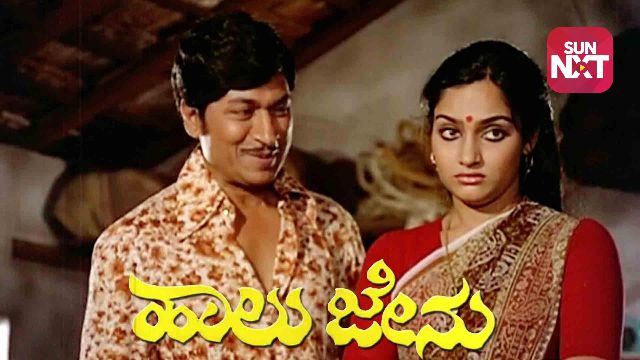 PC: Mx Player
CHALISUVA MODAGALU. Fans of Annavru were treated with a standout performance this time around essaying the character of a Lawyer who is defending his erstwhile lover, Ambika, and against wife, who is a public prosecutor portrayed by Sarita. Courtroom exchanges between husband and wife were superbly crafted. Very small Puneeth Rajkumar played a prominent role and sung a song which went on to become a hugely popular one.  Music maestros Rajan-Nagendra's irrepressible form continued belting some of the biggest tunes in the history of Kannada films.
PC: Mx Player